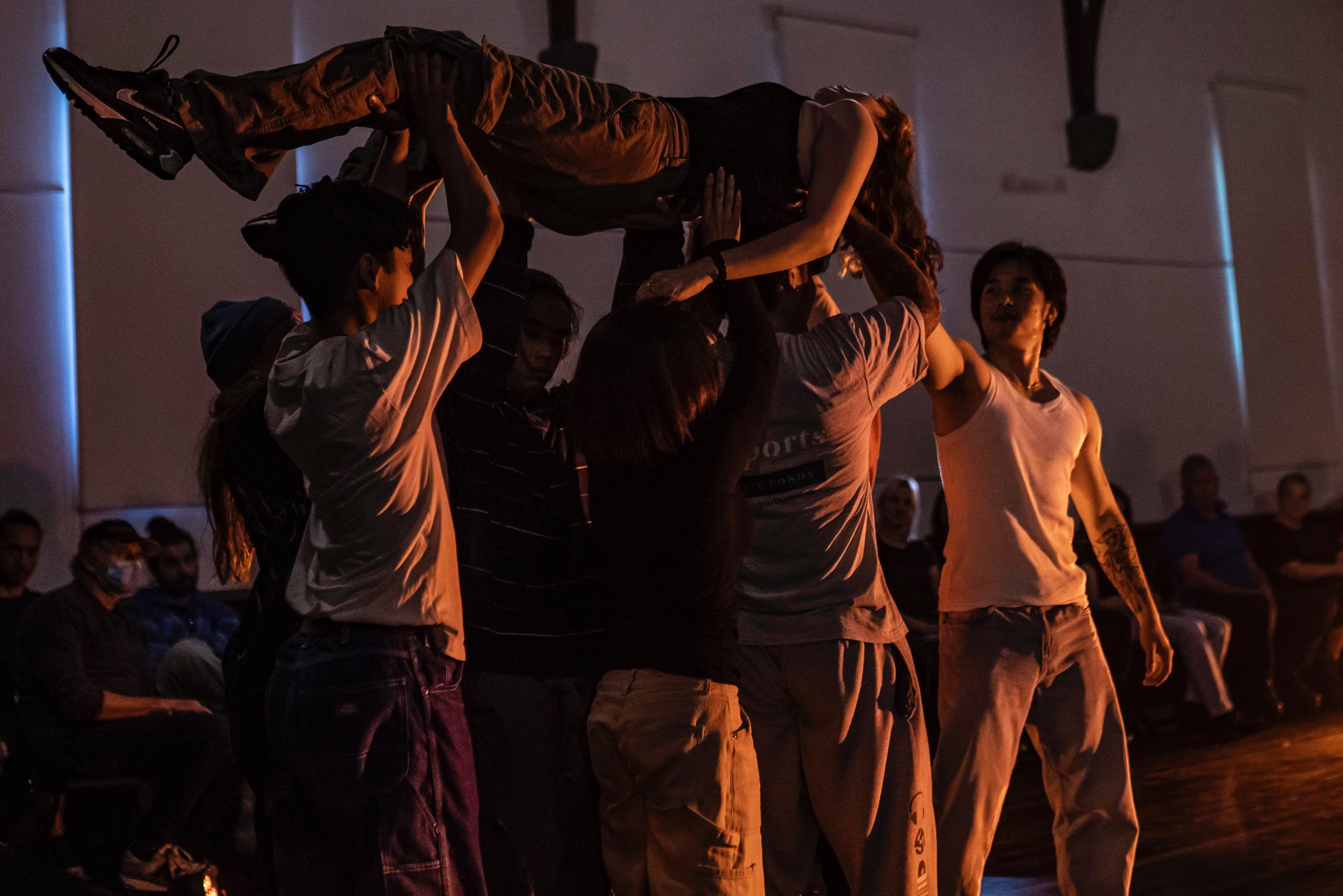 About
Insert Self is a fresh new work from an ensemble of seven talented emerging and professional L2R dancers, alongside accomplished choreographers Jayden Wall and David Prakash.  

This isn't just dance; it's a journey to the crossroads of hip hop and contemporary dance. At its core Insert Self uses this intersection as a platform to explore cultural heritage and collective experiences. 

L2R's ethos is to centre traditionally overlooked and underrepresented voices, showcasing the skills of their dancers while challenging mainstream narratives. 

'Dancing makes me feel free. It inspires me to continue growing in dance so that I can continue telling and elevating my stories; but also, to explore myself and my own heritage to be able to tell that story as well.' Phil Pham

These seven incredible artists embody the spirit of dance, celebrating uniqueness and sparking discussions that have the potential to enable profound positive change.
Dates
Friday 1 December 2023 - Saturday 2 December 2023 (UTC+11)
Location
Chunky Move
111 Sturt Street, Southbank Vic 3006