Spirit of Place Writing Workshops (SOLD OUT)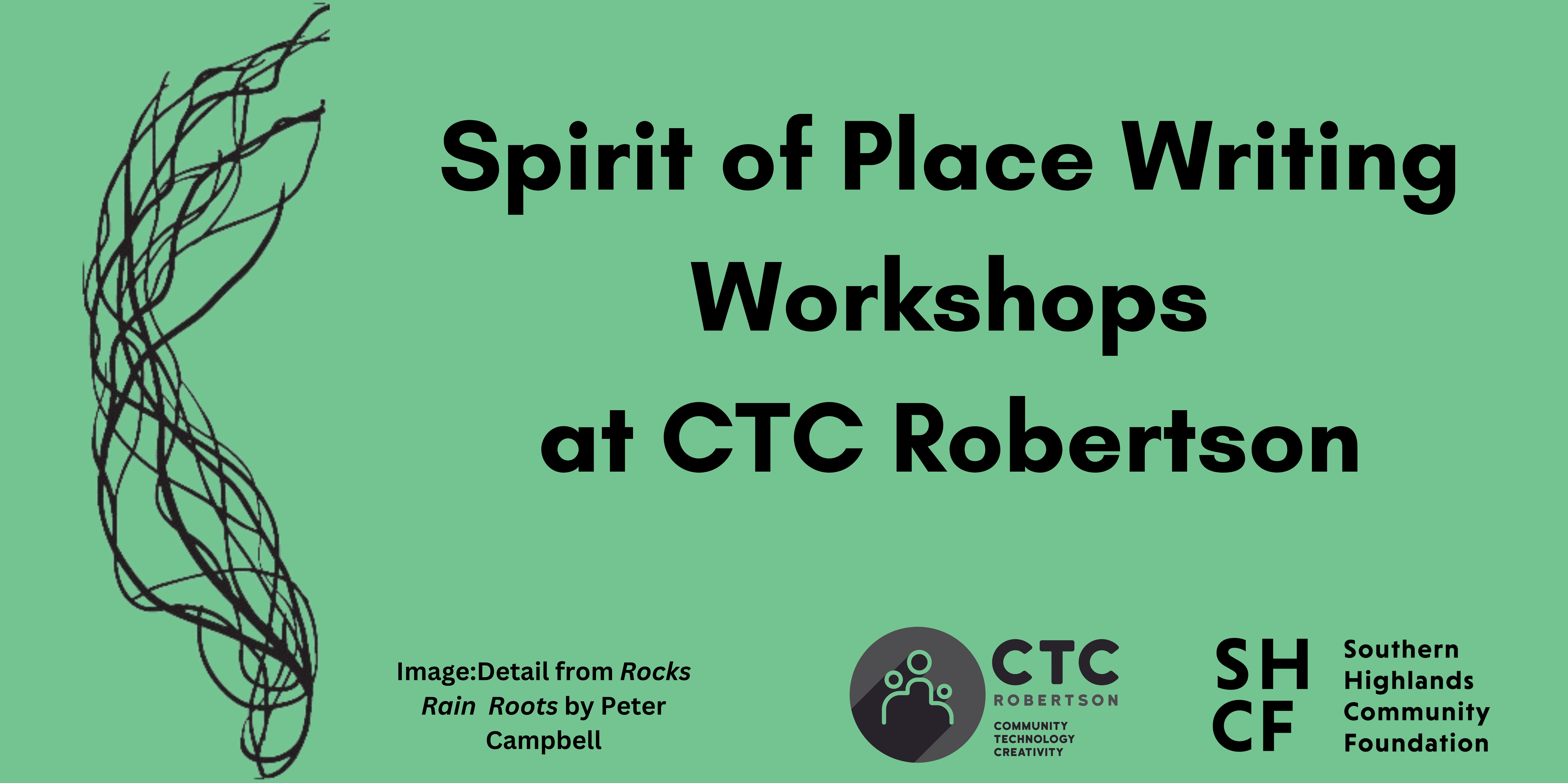 About
WHAT'S YOUR ROBERTSON STORY?
Everyone has a story to tell about their life in the Robertson district - whether you have been here for generations or more recently arrived. How did you end up here? Who do you remember or what event sticks in your memory?

Let's write the story of the beautiful Yarrawa Brush area together and through this nurture and develop your inner writer.

People from Robertson and surrounding districts are invited to sign up to this series of workshops where you will learn how to craft and write your story. You will be supported by workshop leader Atul Joshi and guest speakers including Kylie Needham and other published writers from our region.

This project is supported by a grant from the Southern Highlands Community Foundation.

The six 2 hour workshops start on Sunday 22 October and continue on 29 October, 5 November, 12 November and 19 November with a longer final session on 3 December. The fee for the whole series of workshops is $25/$20.
You will be developing and writing a story yourself through this program and also discuss readings from other writers. So please be aware that you will need to set aside a couple of very pleasurable hours a week of your own time in addition to the scheduled workshop time.
Image: Detail from Rocks, Rain, Roots by Peter Campbell
Location
CTC Robertson
58-60 Hoddle Street, Robertson NSW 2577