Climbing Film Tour - Proudly Presented by Bogong Equipment
Climbing Film Tour - Proudly Presented by Bogong Equipment at The Astor Theatre on Thursday, November 23rd 2023 starting 7pm in Melbourne, Victoria - TONIGHT! We hope you've all enjoyed the sneak peaks on our social media of the short films, and if you haven't already - GET YOUR TICKETS NOW! 😀

We've also got prizes galore to giveaway! Including a Major Prize of a FREE pair of Climbing Shoes! To enter, purchase a ticket and collect a raffle stub at the cinema door to go into the draw plus receive a special discount voucher for attending! 😀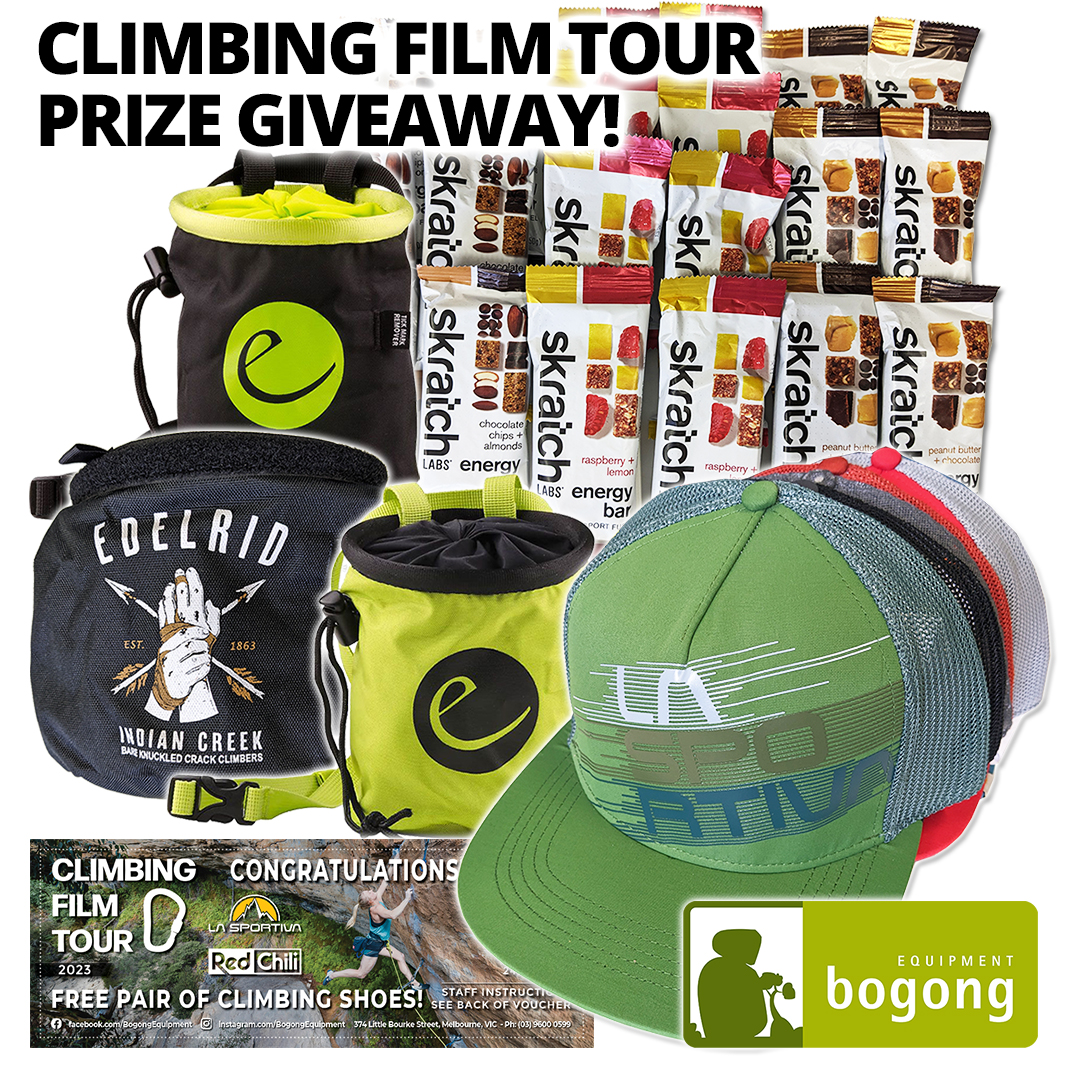 About
Introducing the Climbing Film Tour, formerly known as the Vertical Life Film Tour. Brace yourself for an even more thrilling and adrenaline-pumping experience, showcasing the most captivating Australian vertical adventures on the global stage!
Make sure to stay tuned for the latest updates on our Facebook and Instagram pages including our terrific trailer. Get your tickets here and don't miss out!
For further information, head to climbingfilmtour.com!
Location
The Astor Theatre
1 Chapel Street, Corner of Dandenong Road, St Kilda Victoria 3182