Elements of Yin Yoga (SOLD OUT)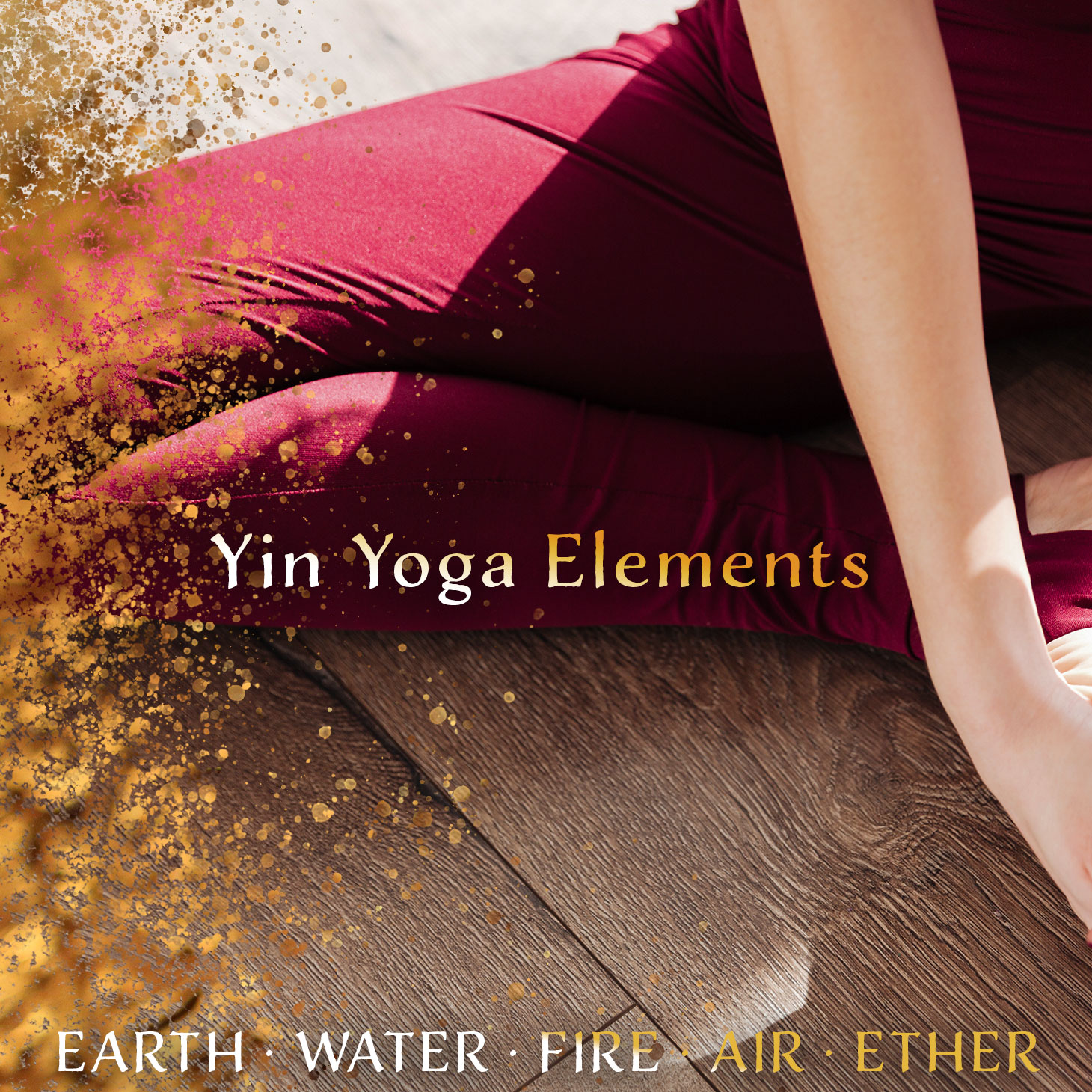 Join us weekly for our regular Yin Yoga Classes where one of the Five Elements will be explored from different view points each time.
A deeply nourishing practice with a focus on cultivating space for inner healing.
Each session is like a love note to the physical, mental & emotional bodies gently guiding you back to wholeness and your natural state of being.
Working with the Wisdom of the Elements
Earth
Air
Water
Fire
Ether
Through the exploration of Wuxing, Ancient Chinese cosmology the Five Elements are used to overcome and succeed each element into an immutable cycle and are correlated with the cardinal directions, seasons, colours, musical tones and bodily organs.
Each week, one element will take focus, bringing Harmony and Balance to the Meridian Energy Lines and Chakras. The series will repeat and revolve with each series looking at different aspects and depths which will enable any participants to join in at anytime in the schedule.
Each session we will be moving through a sequence of postures held for a period of time, between 2-5 minutes. Yin Yoga style uses more props and cushions than other styles which is to support the comfort of each participant, enabling and encouraging a deep softening and a real slowing down.
Included will be Mantra, Mudras and Gentle Invitations for Self-Reflection around the theme of the session will be offered always with the intention of cultivating greater Self-Compassion and Self- Healing.
This is a beautiful opportunity to connect with your Spirit and Soul in the Magic of Stillness and Conscious Rest.
Each session concludes a Guided Yoga Nidra with Sound Frequencies for deep relaxation.
Afterwards you will be invited to stay for some raw treats plus warming cups of organic teas.
Cost: $25
Venue: The Sound Temple, Sawyers Valley WA
Date: Mondays from 6.30pm to 8.00pm.
Please arrive 15 mins early.
Location: 30kms east of Perth CBD in the Hills WA (details on booking)
Includes: Everything needed for your Elements of Yin Yoga – Wisdom of the Elements Series experience is provided – Yoga Mats, blankets, pillows and bolsters (however, if you have your favourite mat then please bring it along. You are invited to stay afterwards for warming cups of organic tea including hand-made raw treats.
To Bring: For your Elements of Yin Yoga Series sessions we recommend you wear loose comfortable clothing and wear easy to remove shoes for entrance into our sacred spaces. We also suggest bringing your own water bottle and your own yoga mat and pillow if you prefer.
Contact Details: The Sound Temple 0474 555 444
The Sound Temple - 100 Marshwood Pl, Sawyers Valley