Aiden Schofield: MAGICIAN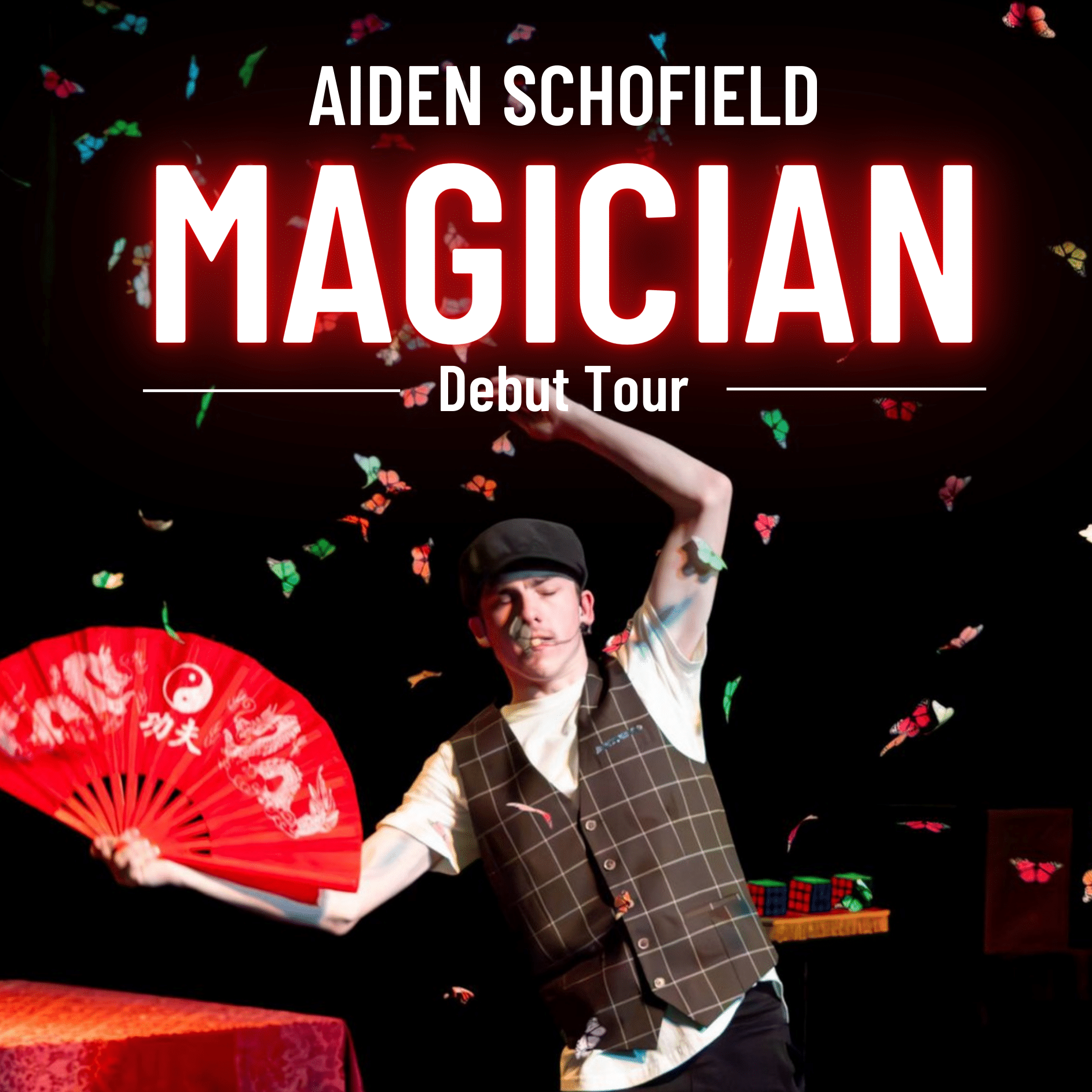 About
After more than 10 years of magic, Aiden Schofield is embarking on his first ever live tour! This 60-minute spectacle will showcase Aiden's incredible magic skills live in what promises to be an unforgettable live stage production, fun for the whole family to enjoy.

Audiences are invited to join Aiden Schofield as he presents his high-energy, family friendly show at the Crete St. Theatre. Jam-packed with mind blowing magic and mentalism, watch as the impossible is performed with bubbles, butterflies, Rubik's cubes, sand and much, much more - right in front of your eyes!

Set to perform in cities across Australia, New Zealand, North America, and the UK, don't miss your opportunity to witness the magic live this October at Beenleigh's Crete Street Theatre!
Location
Crete Street Theatre
Crete Street, Beenleigh QLD 4207