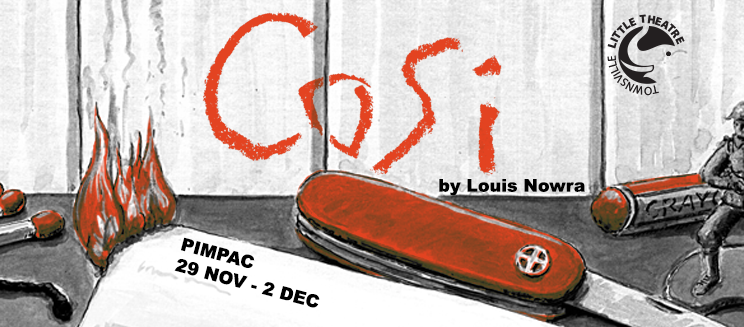 Please note: Trybooking ticket sales will close 4pm daily (and 11am for the matinee). Tickets will still be available at the door.

Set in a mental institution in 1970, Cosi is Louis Nowra's second semi-autobiographical play.

Lewis has recently left university and takes up a job directing Mozart's Cosi Fan Tutte. Lewis, the non-participant, becomes emotionally involved with his actor's lives as his operatic production lurches forward and the anti-Vietnam protests take place on the streets outside.
Wednesday 29 November 2023 - Saturday 2 December 2023 (UTC+10)
Location
Pimlico Performing Arts
55-77 FULHAM ROAD, PIMLICO Queensland 4812