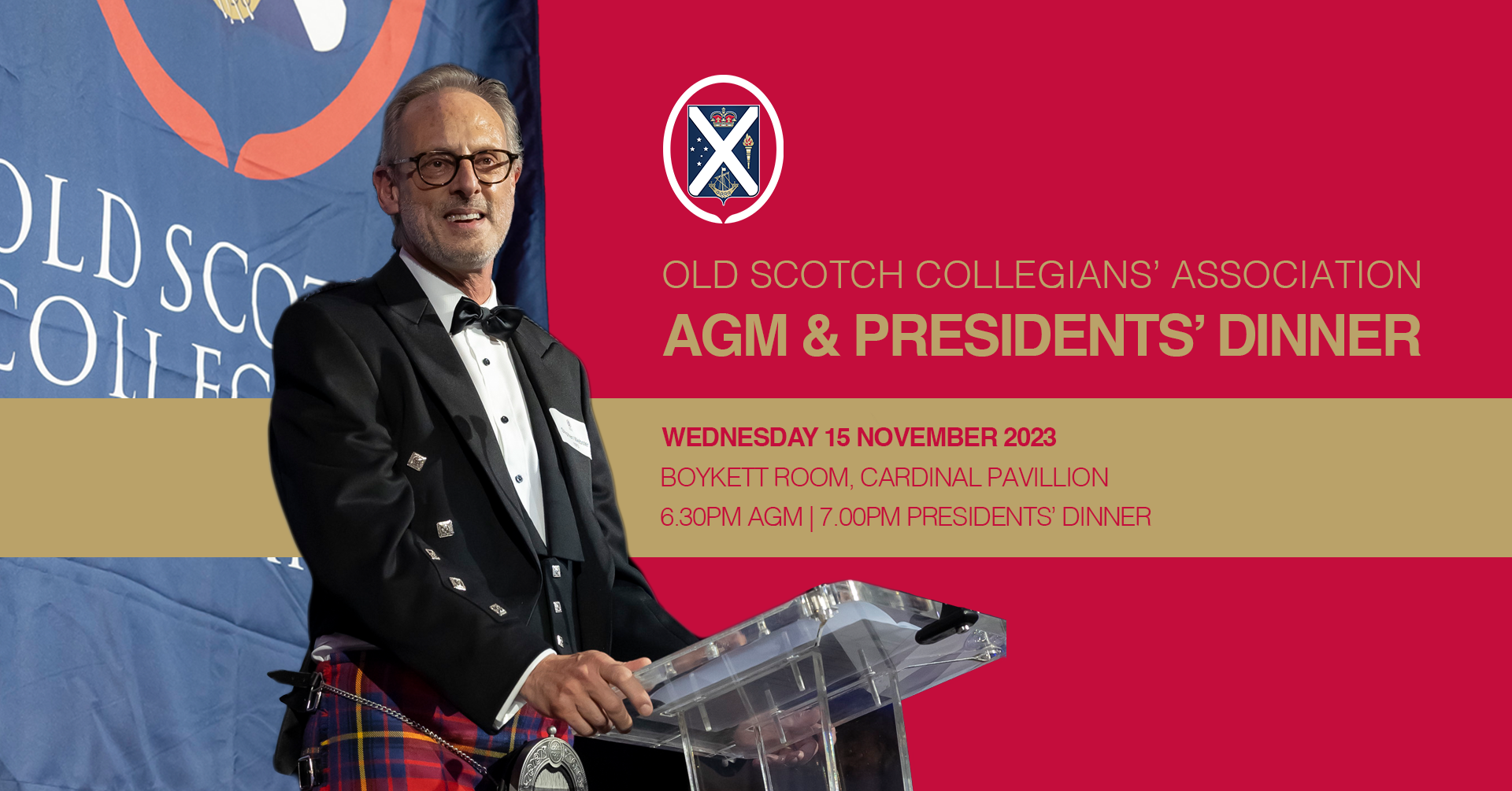 2023 OSCA AGM and Presidents' Dinner
2023 Annual General Meeting of the Old Scotch Collegians' Association and Presidents Dinner
Date: Wednesday 15 November 2023
Time: 6.30pm AGM | 6.30pm Presidents' Dinner

Venue: Cardinal Pavilion, Scotch College
Cost: $120 per person
Dress: Lounge suit or after five attire. Scottish dress is encouraged.
RSVP: Bookings and payment can be made online by Wednesday 8 November 2023

The Old Scotch Collegians' Association is looking forward to welcoming you to the
2023 OSCA AGM and Presidents' Dinner
Event Bookings Refunds Policy:
Cancellations made within 7 days prior to the event will not receive a refund.
Cancellations made 7 days or more prior to the event will be reviewed on a case-by-case basis.
Ticket payments cannot be held over to future events.
Tickets are transferable – please notify the event organiser to arrange the transfer.