Wendy Rule Wodonga Workshop: The Magic of the Liminal (SOLD OUT)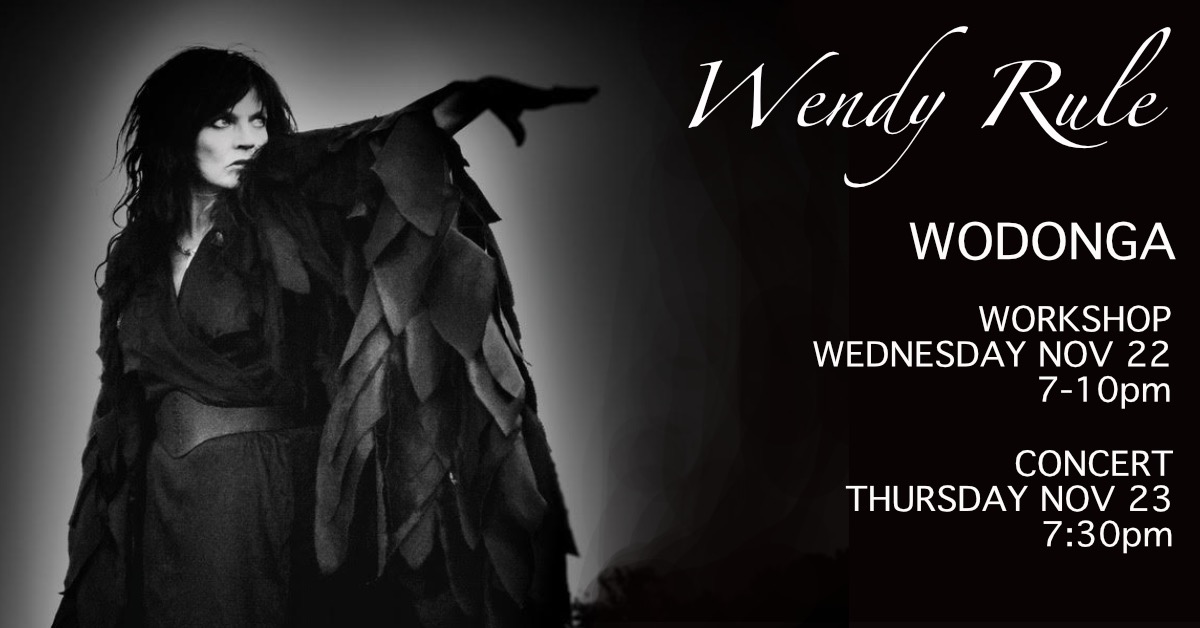 About
THE MAGIC OF THE LIMINAL WITH WENDY RULE

Join internationally renowned Pagan songstress and teacher Wendy Rule for this 3 hour transformational workshop exploring the mythology and Magic of the Liminal, in the intimate setting of her friends Lhysa and Kane's private home in Wodonga.

Tickets $70 - Only 10 available!

Between the threshold of the old and the new lies a powerful realm of possibility. As we navigate periods of change in our lives, we can draw on the Magic of this liminal realm, a moment in time and space that is neither here nor there, neither one thing nor another. The Liminal is a place of transformation. Dusk and dawn, Samhain nights, Fairy Rings, crossroads, doorways and bridges, all have something to teach us about the gifts of stepping through the veil to a different world, leaving the past behind us and embracing a new possibility. With the help of the liminal gods Hekate and Hermes, Wendy will guide us across the sacred and magical threshold of change.
Location
Lhysa and Kane's Home, Wodonga
4 Merion Court, Wodonga VIC 3690