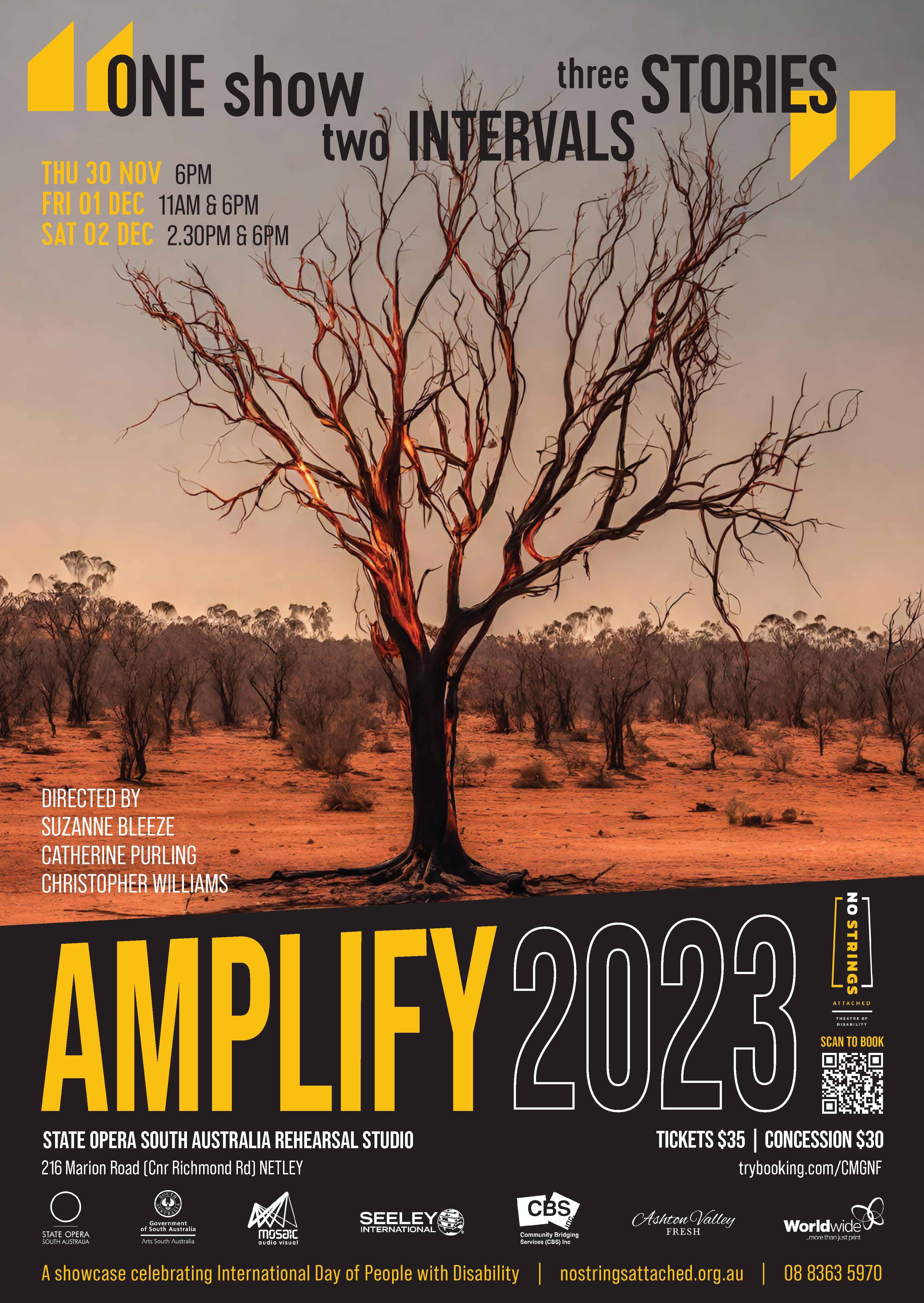 About
AMPLIFY 2023! Is a new production of three newly devised theatre pieces from important South Australian disability theatre company No Strings Attached Theatre of Disability (No Strings).

Every year, No Strings' theatre ensembles devise new works out of their performers' own thoughts, ideas, and creativity. This annual end-of-year performance is where training, talent and artistic experimentation meet. In 2023 these new works are directed by local theatre practitioners, Suzanne Bleeze, Catherine Purling & Christopher Williams. 35 disabled performers come together to celebrate the International Day of People with Disability by presenting their 5-show season of AMPLIFY!

Join No Strings to celebrate ability, experience new theatre works, and amplify disabled voices!
Dates
Thursday 30 November 2023 - Saturday 2 December 2023 (UTC+10:30)
Location
State Opera Rehersal Studio
216 Marion Rd, Netley South Australia 5037