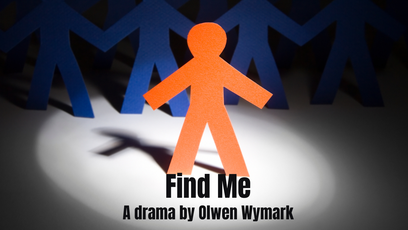 proceeds of ticket sales from the 2pm performance on 4 November 2023 will be donated to Beyond Blue
Olwen Wymark's drama 'Find Me' , inspired by true events,
follows the protagonist Verity Taylor as she is dealing with increasingly damaging mental health issues.
Her family becomes fractured in their search for answers.
Wymark has employs a technique known as 'multi-characterisation' wherein actors swap roles and work as an ensemble to 'find the real Verity' in this gripping, and emotional drama.
The Gem Community Arts Centre
19 Kilvington DriveEmeraldVIC 3782
Carmela Pezzimenti 0419 592 317