2023 Battistello Karate Tournament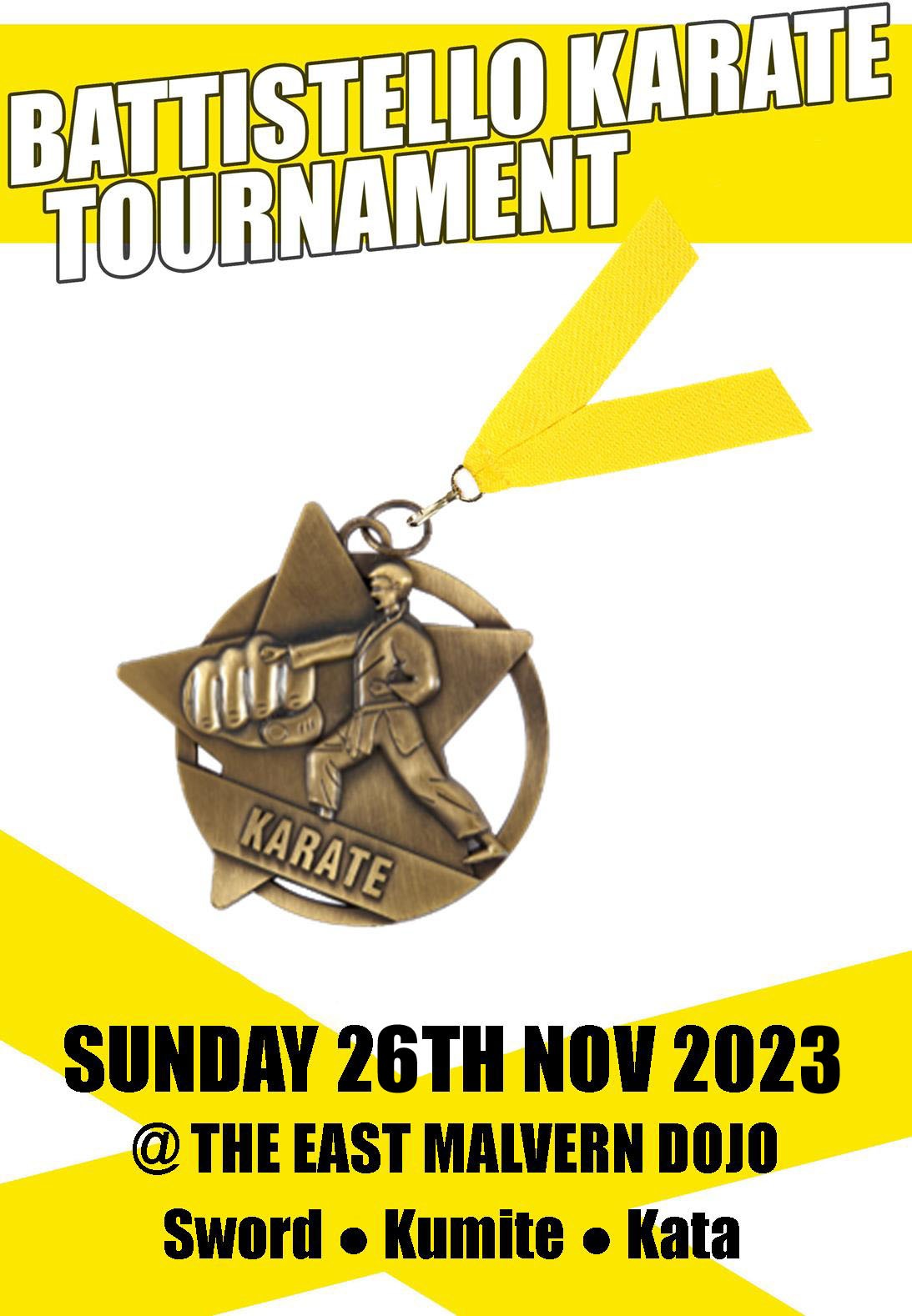 Sunday 26th November 2023 from 9:00am
The 2023 Battistello Karate Tournament is open for entries!
All competitor's will have the chance to win trophies and will also receive a participation medal on the day!
All children will also be a part of a mass karate demonstration and other prize-winning activities.
Divisions will be organised based on age and belt rank where possible.
However some divisions may combined due to the number of entries.
Don't miss this chance to show off your recently learnt karate skills!
VENUE: 180 WAVERLEY ROAD, MALVERN EAST
Times on the day are:
All Mighty Mite divisions
9:00am - 10:15am
All Young Dragon divisions
10:15am - 12:45pm
All Adult divisions
12:45pm to 1:30pm
All entries are $65 non refundable and are due by Wednesday 22nd November.
All spectators are FREE.
All entrants must be members of Karate Australia.
Karate Australia membership is available here.
If entering Kumite (sparring), please note that the following equipment is compulsory:
Gloves

Shin Pads

Mouthguard

Head protector (Children only)

Body guard (Children & Females only)

Groin guard (Males only)
Terms of Tournament entry
By entering this tournament, I hereby declare that I am (my child/guardian is) entering the above championships at my (their) own risk and in the event of personal loss or injury, will not hold the organisers, officials, Instructors, operators or participants responsible for such injury. I authorise the organisers to take any action which they deem reasonable in the circumstances to provide me with medical attention should I become injured.
I CERTIFY THAT I HAVE READ AND UNDERSTOOD THE RELEASE AND WAIVER, SET OUT ABOVE, AND THAT I AM ABLE TO ENTER INTO THIS CHAMPIONSHIPS.
Location
BATTISTELLO KARATE SCHOOL
MALVERN EAST DOJO
180 WAVERLEY ROAD, MALVERN EAST VICTORIA 3145