Australian War Memorial Galleries - January 2024

About
This ticket allows access to the Australian War Memorial's galleries and Commemorative Area. Please note, on account of the ongoing Development Project, gallery access may be impacted on short notice.

Tickets can be booked, subject to availability, for sessions of up to two hours between 10:00 am - 4:00 pm.
You can book to attend the Australian War Memorial's Last Post Ceremony via www.awm.gov.au/commemoration/last-post-ceremony.
• You must present your ticket to enter the Australian War Memorial, either printed or shown on your mobile device.
• Your ticket gives you access to the galleries and spaces defined on the ticket, at the specified time, for a timed duration.
• If you arrive any later than 1 hour after your registered entry time, you may not be permitted access to the Memorial and your ticket may be reallocated to another visitor.

Schools and school aged groups: visit www.awm.gov.au/learn/schools/visits for your visit options.
All other groups: please email tours@awm.gov.au to register your attendance and receive information on visit options.
Location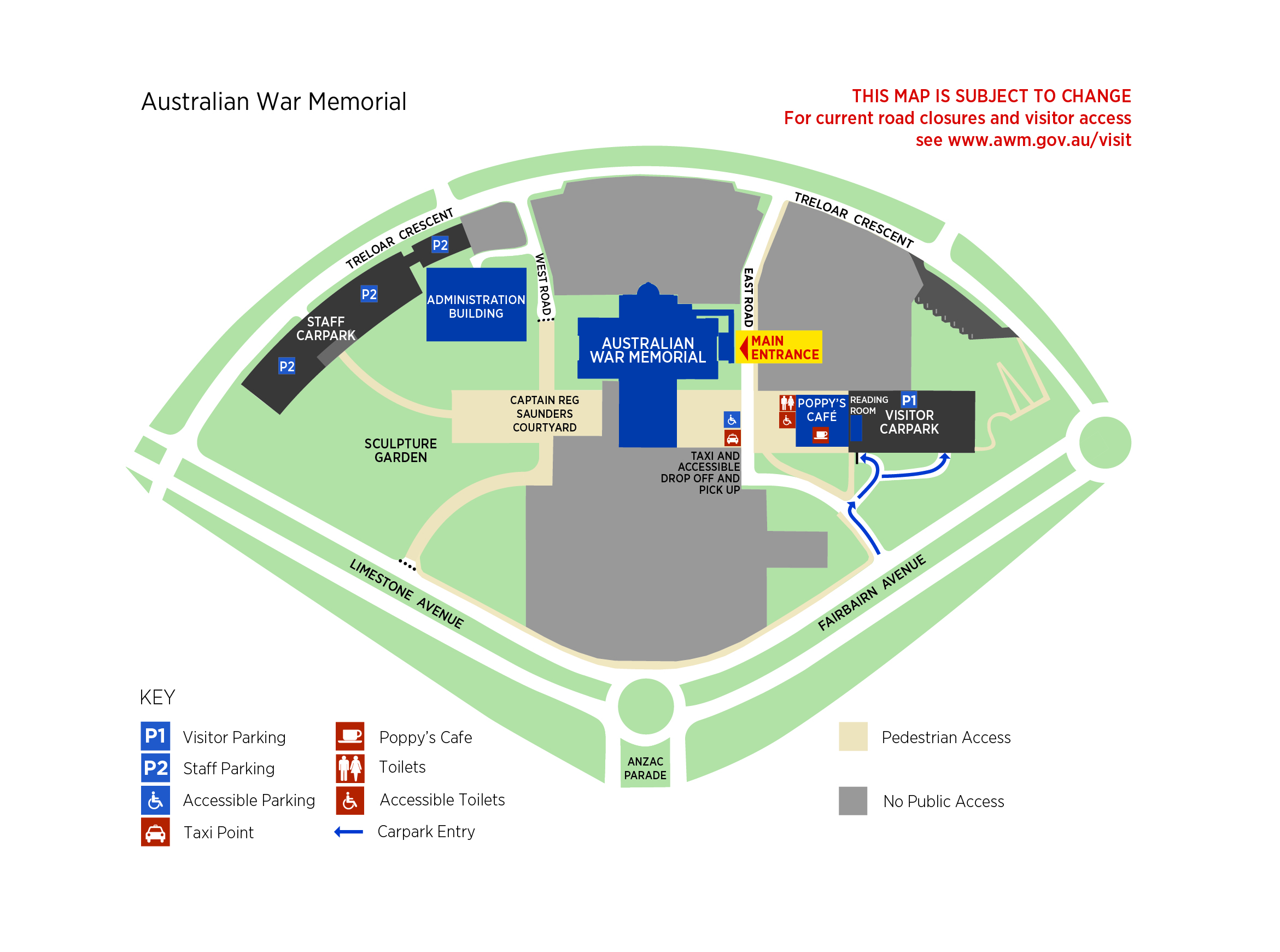 The Australian War Memorial is expanding its galleries as part of a major Development Project. Please expect some disruption to your visit, including construction noise, changed road and parking conditions, and reduced access to some galleries and exhibitions. To plan your visit please see our website www.awm.gov.au/visit
Australian War Memorial
Campbell ACT 2612