Sketchbooks Loose and Free Workshop T4 2023 (SOLD OUT)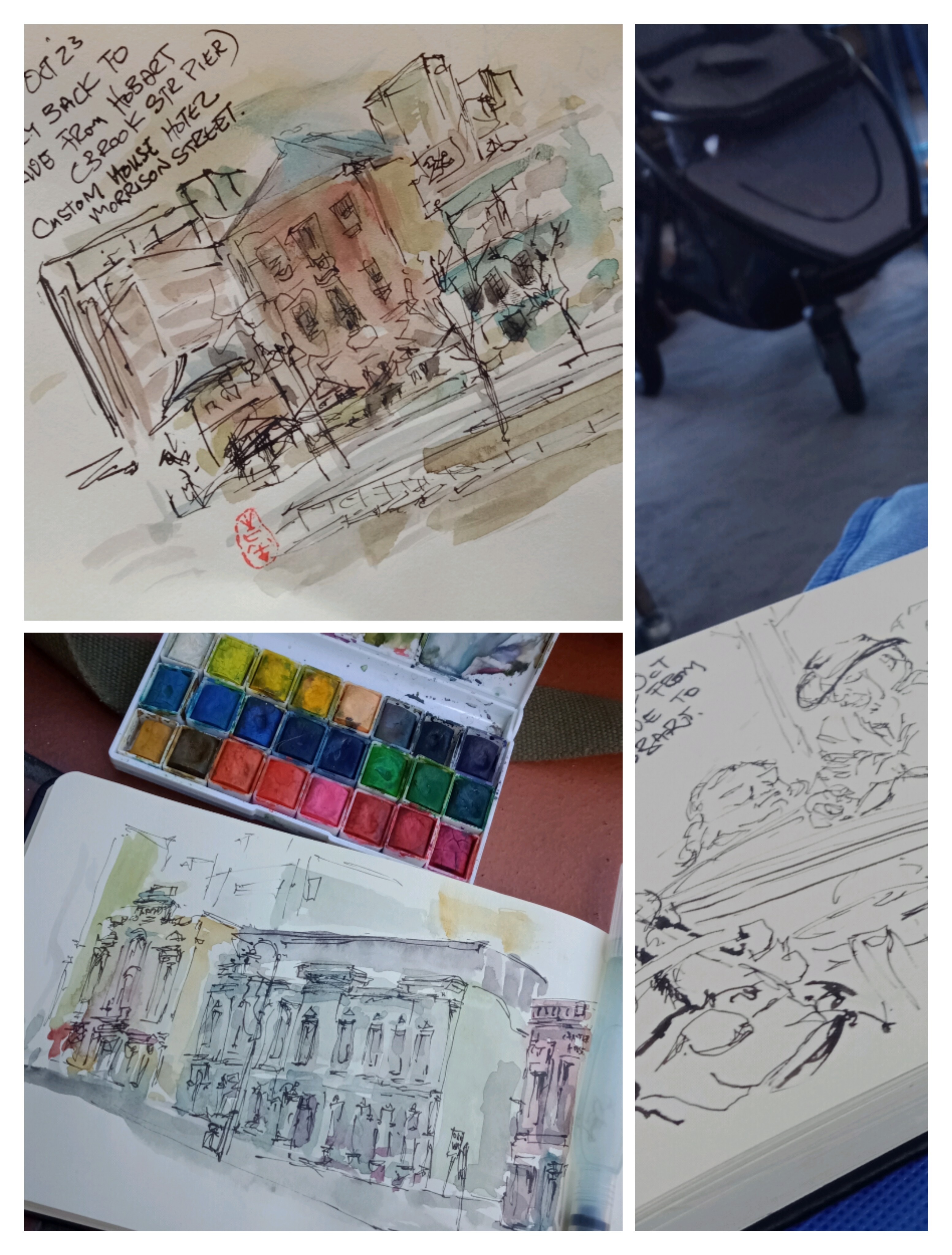 About
Join KimPen for a day exploring the art of sketching in a loose and free style.

You will learn how to :
• Create a daily sketchbook to record things you see/encounter.
• Look at any subject/objects; working on a scene – landscape or urban.
• How to depict and work quickly and loosely in your sketchbook
• Quick and simple watercolour wash, to emphasize your sketch.
• Use exercises to capture the essence of a subject in twenty minutes.
• Find lines and angles, shapes and structure
• Edit the scene– is it necessary to draw everything that is there?
• Is colour matching a must?

At the end of the day you will have gained skills to allow you to create a personal sketchbook that extends your style and individuality.
Location
The Colour Circle
555 Nelson Road, Mount Nelson Tas