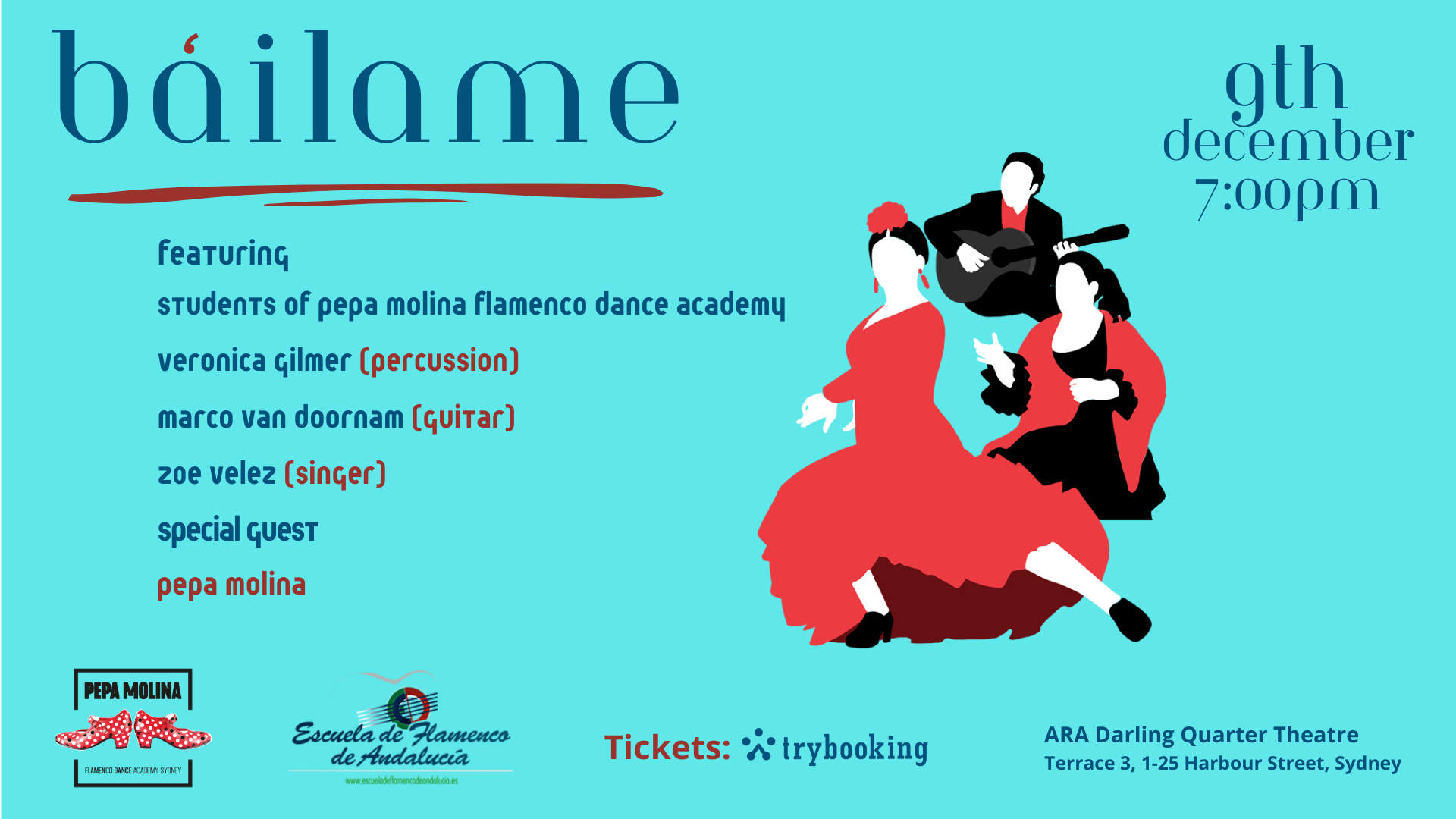 About
"Báilame" – "A vibrant showcase of Flamenco dance & live music in its purest form, authentic Flamenco entertainment at its best!"
Featuring:
Students of Pepa Molina Flamenco Dance Academy
& Leading Flamenco musicians:
Veronica Gillmer – Palmas percussion
Marco Van Doornam – Flamenco Guitar
Zoe Vélez – Flamenco singer
Special guest dancer – Internationally acclaimed Pepa Molina
("Báilame" meaning= Dance for me)
* Proudly supported by ARA Darling Quarter Theatre managed by Monkey Baa Theatre Company.
*Pepa Molina is the official Ambassador for Escuela de Flamenco de Andalucía, Spain in Australia & Asia & Pepa Molina Flamenco Dance Academy is the official branch academy of EFA in Australia.
*No refunds available.
Date
Saturday 9 December 2023 7:00 PM - 8:45 PM (UTC+11)
Location
Monkey Baa
Terrace 3, 1-25 Harbour Street, Sydney NSW 2000