DEAD + K5: 7" Launch At Desert Highways (SOLD OUT)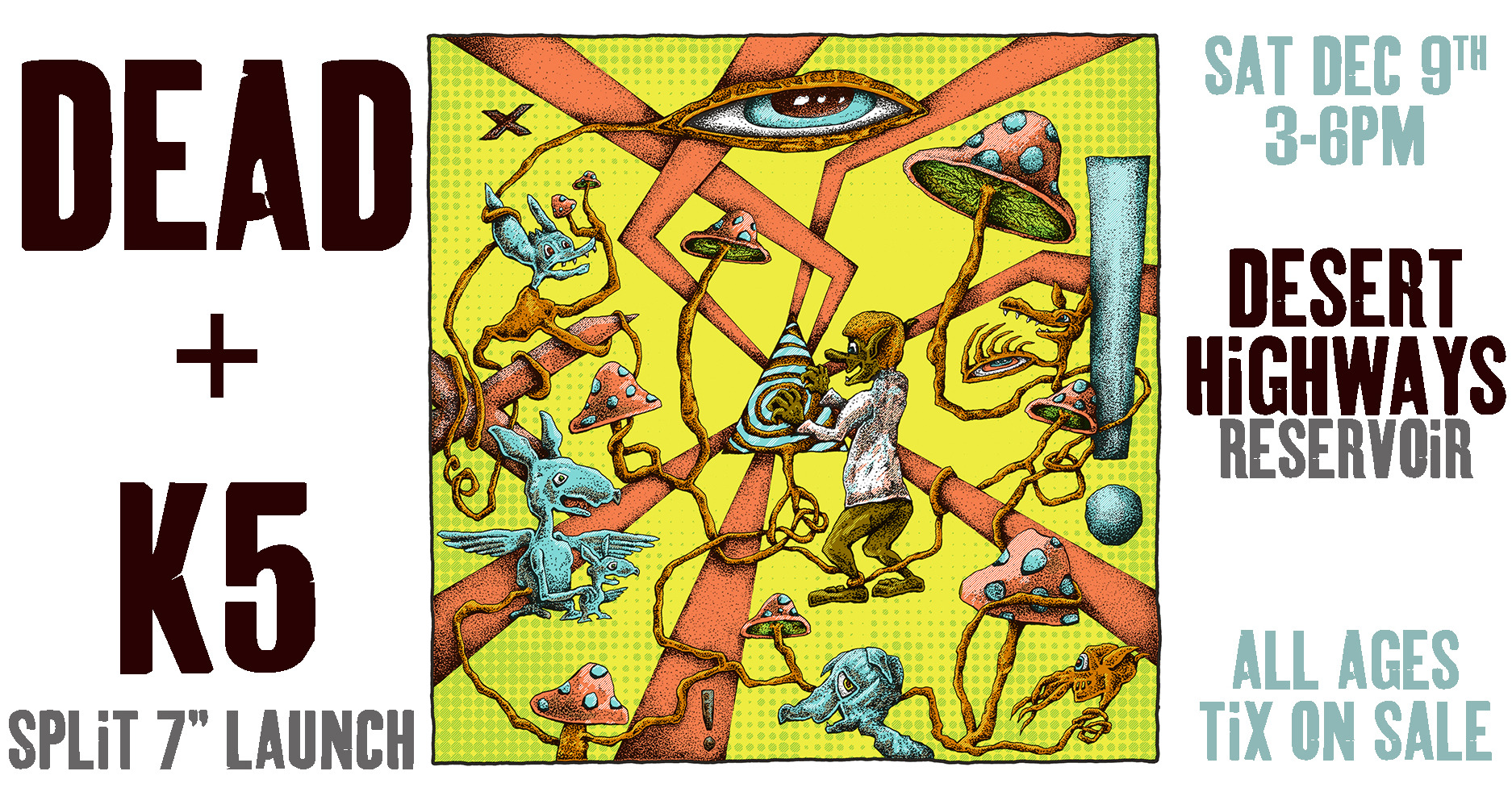 About
DEAD/K5 Split 7" launch

Sat Dec 9th - Desert Highways, Reservoir. 3pm. All Ages.

Split 7" Launch! Box set launch! Pinball Competition! With Prizes, no less.
This gig has it all.
Capacity is limited and we're expecting a sellout - don't snooze and lose on this one.

Kids get in free, teenagers get in super cheap, adults have to pay - deal with it.
DEAD embark on a typically absurd venture via a series of split 7"s that is also a box set and also an album. We think. Come to the show, it'll be your first chance to buy one. Quite likely to go down as Reservoirs finest hour - can you afford to miss that?

*The Pinball in question is "The Getaway: High Speed II." Contestants are encouraged to get down to Desert Highways in the lead up to the show and practice their skills.

Doors: 3pm

K5: 3:30pm

DEAD: 4:30pm

6pm: You don't have to go home but you can't stay here.
Date
Saturday 9 December 2023 3:00 PM - 6:00 PM (UTC+11)
Location
Desert Highways
715 Plenty Road, Reservoir Vic 3073