CAM Print Workshop | Screenprinting with Troppo Studio (SOLD OUT)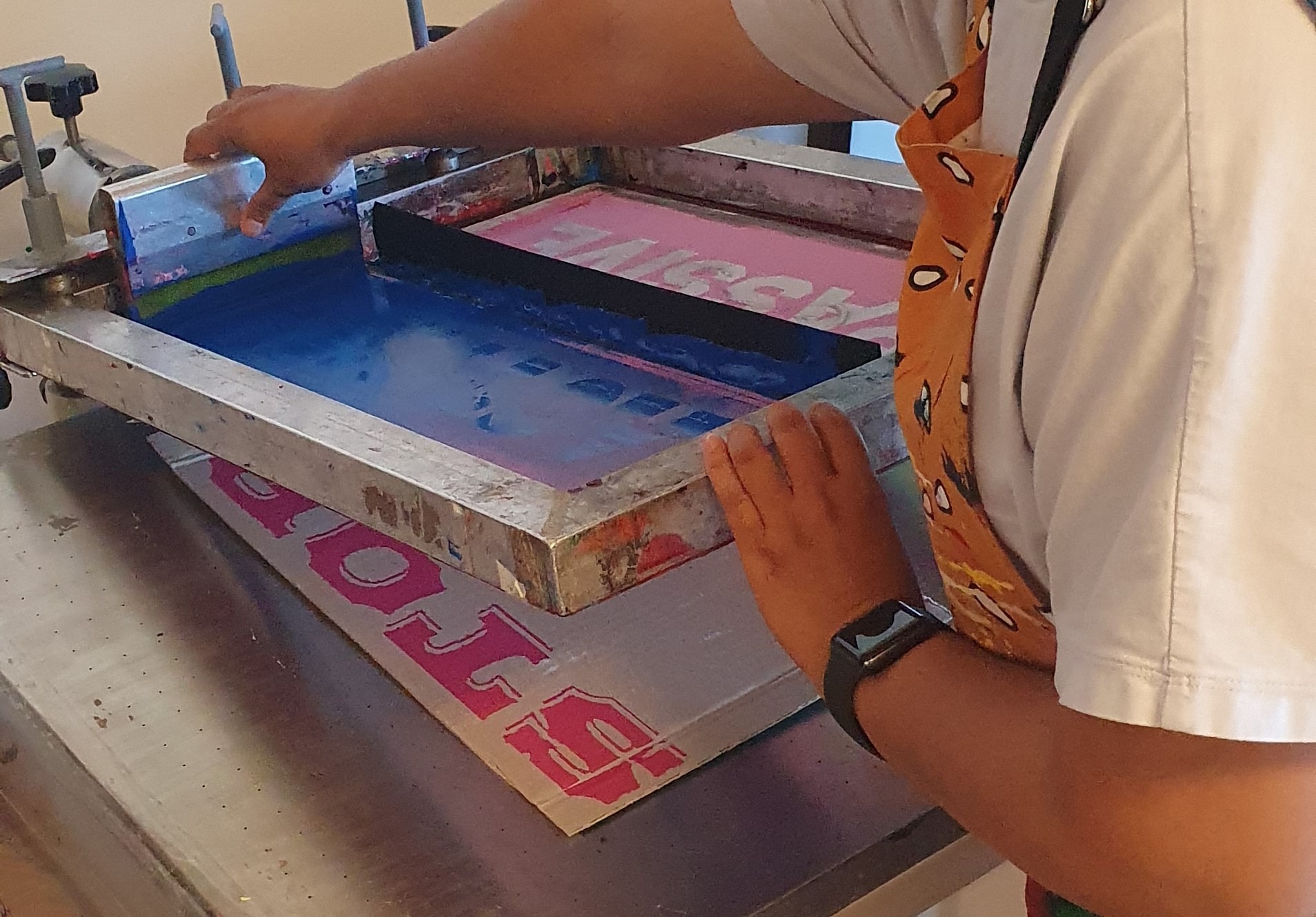 About
Choose your own adventure print poem! To coincide with the 2023 Experimental Print Prize, showing at Castlemaine Art Museum, we present a unique screenprinting workshop lead by Troppo Print Studio on Saturday 20 January 2024.

As a group, participants will screenprint a selection of words on tote bags and t-shirts, creating a wearable concrete-style poem. Participants are asked to choose a descriptive or poetic word related to the theme of Environment. Prompts or examples of words include: activate, energy, future, nature, positive, reality, revolution. These words will then be incorporated into the screens for the workshop.

When booking tickets, submit your descriptive word. Workshop includes all print materials and tote bags. Participants are also welcome to bring a light-coloured t-shirt to screenprint on!

Troppo Print Studio is an artist run open access print studio in Melbourne's (Naarm) North. Facilitating workshops and happenings like the Screen Print Social Club.
Date
Saturday 20 January 2024 11:00 AM - 12:30 PM (UTC+11)
Location
Castlemaine Art Museum
14 Lyttleton Street, Castlemaine VIC 3450