ADL Russell Maliphant & Dana Fouras Movement Workshop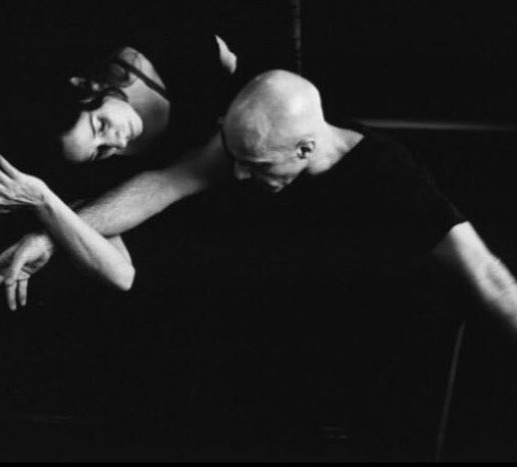 About
Dr. Russell Maliphant, OBE, is one of this generation's foremost choreographers and dance artists. Multiple award-winning, infinitely creative, eternally curious, the Daily Express dubs him 'Britain's leading modern dance creator'.
For 25 years, he has been creating works for his own company of dancers in London and has choreographed for a huge number of distinguished companies and artists including Sylvie Guillem, Robert Lepage, Natalia Osipova, Sergei Polunin, English National Ballet, Ballet Boyz, Munich's Bayerisches Staatsballett and Lyon Opera Ballet. His collaboration with ballet star Sylvie Guillem, Push, was heralded as one of the top 5 dance masterpieces of the 21st century.
Russell's work is characterised by a unique approach to flow and energy and an ongoing exploration of movement and its relationship to light and music. Drawing on anatomical resources to increase awareness and connection, the physical world is integrated into the aesthetic elements of movement and light. To this end, Maliphant worked closely with pioneering lighting designer Michael Hulls OBE for over 20 years. He is an Associate Artist of Sadler's Wells and gained his Ph.D. from Canterbury Christchurch University in 2020 and an Order of the British Empire in the King's Honours, 2023.
This workshop series will explore in-depth approaches to connection, flow, and momentum, for healthy, sustainable and dynamic movement. Dana will work alongside Russell, coaching the participants whilst also accompanying on sound to connect and augment the creative environment with her wide-ranging collection of musical energies. With the intention of increasing kinaesthetic awareness & acuity, building strength, and expanding movement possibilities on all levels whilst releasing holding patterns, we will use movement exercises and improvisational tasks to explore effects upon articulation, range and sequencing, both through the body and through space to expand our individual movement patterns and group connection.
Date
Saturday 9 December 2023 10:00 AM - 5:00 PM (UTC+10:30)
Location
Dance Hub SA
1st Fl, Lion Arts Centre , Cnr Morphett St & North Tce, Adelaide SA 5000