Science in the Cinema- Climate Conversations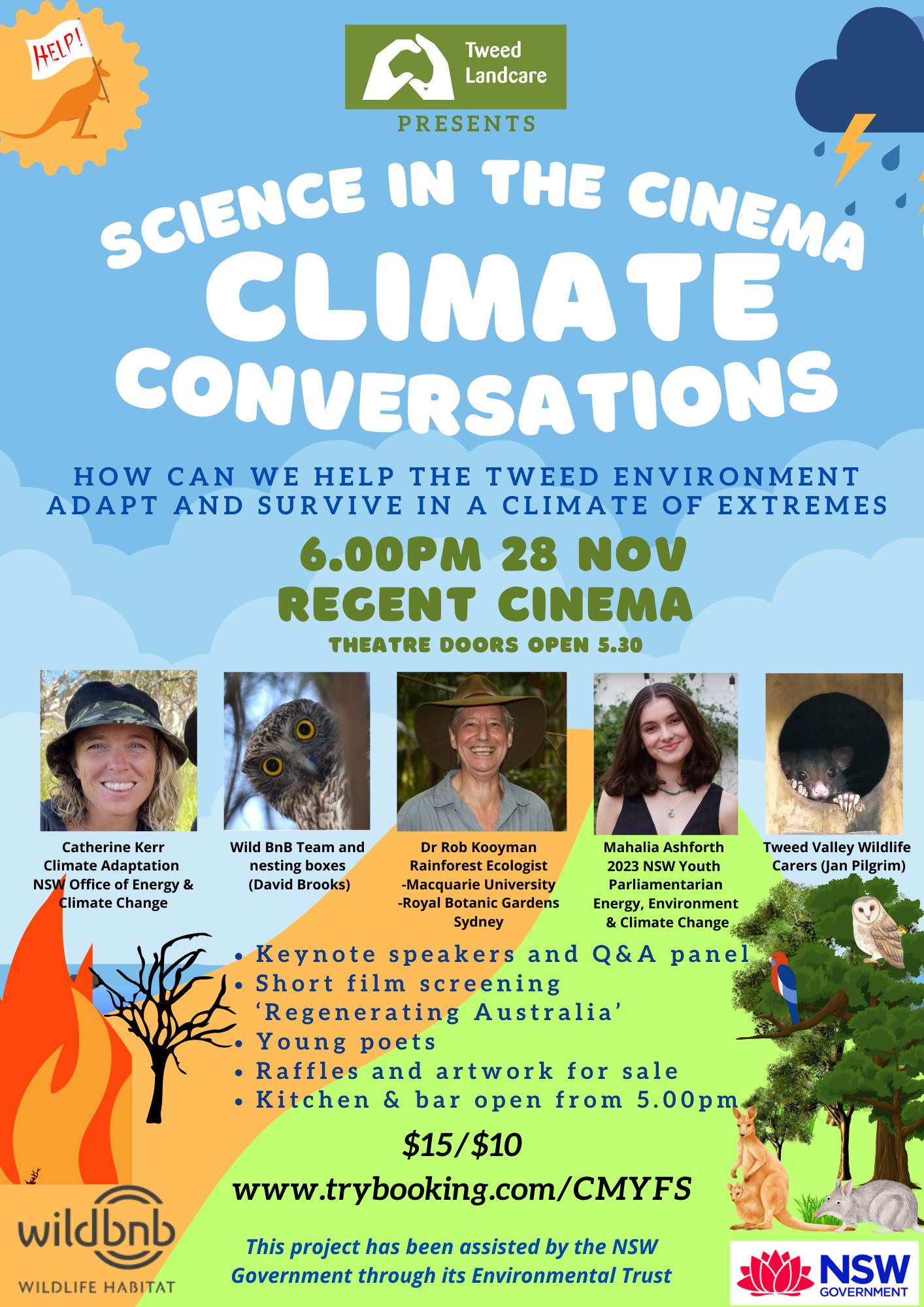 "How can we help the Tweed environment adapt to and survive a climate of extremes"

TICKETS WILL ONLY BE AVAILABLE THROUGH TRYBOOKING UNTIL 2.30 PM Tuesday 28th November AFTER THIS TIME TICKETS WILL BE AVAILABLE TO PURCHASE AT THE REGENT CINEMA IN MURWILLUMBAH.

Tweed Landcare is hosting Science in the Cinema 'Climate Conversations' on the 28th of November 2023 with guest speakers from NSW Office of Energy & Climate Change, NSW Youth Parliament, Rainforest Ecology, Tweed Valley Wildlife Carers, Wild BnB, and young poets.

Climate themed artwork and nesting boxes will be on display and for sale as well as great prizes in the raffle.

The evening will finish on an inspirational note with Damon Gameau's important short film 'Regenerating Australia'. Check out the trailer here: https://youtu.be/ggCNSlmSecI?si=ktT6yVMKEuD7_3f6

The Q&A panel will generate conversation around mitigating the impacts on our precious environment and invite the audience to be part of the solution.
Location
The Regent Cinema
5 Brisbane Street, Murwillumbah NSW 2484