Off-Grid Living Festival 2024 - Chiltern Victoria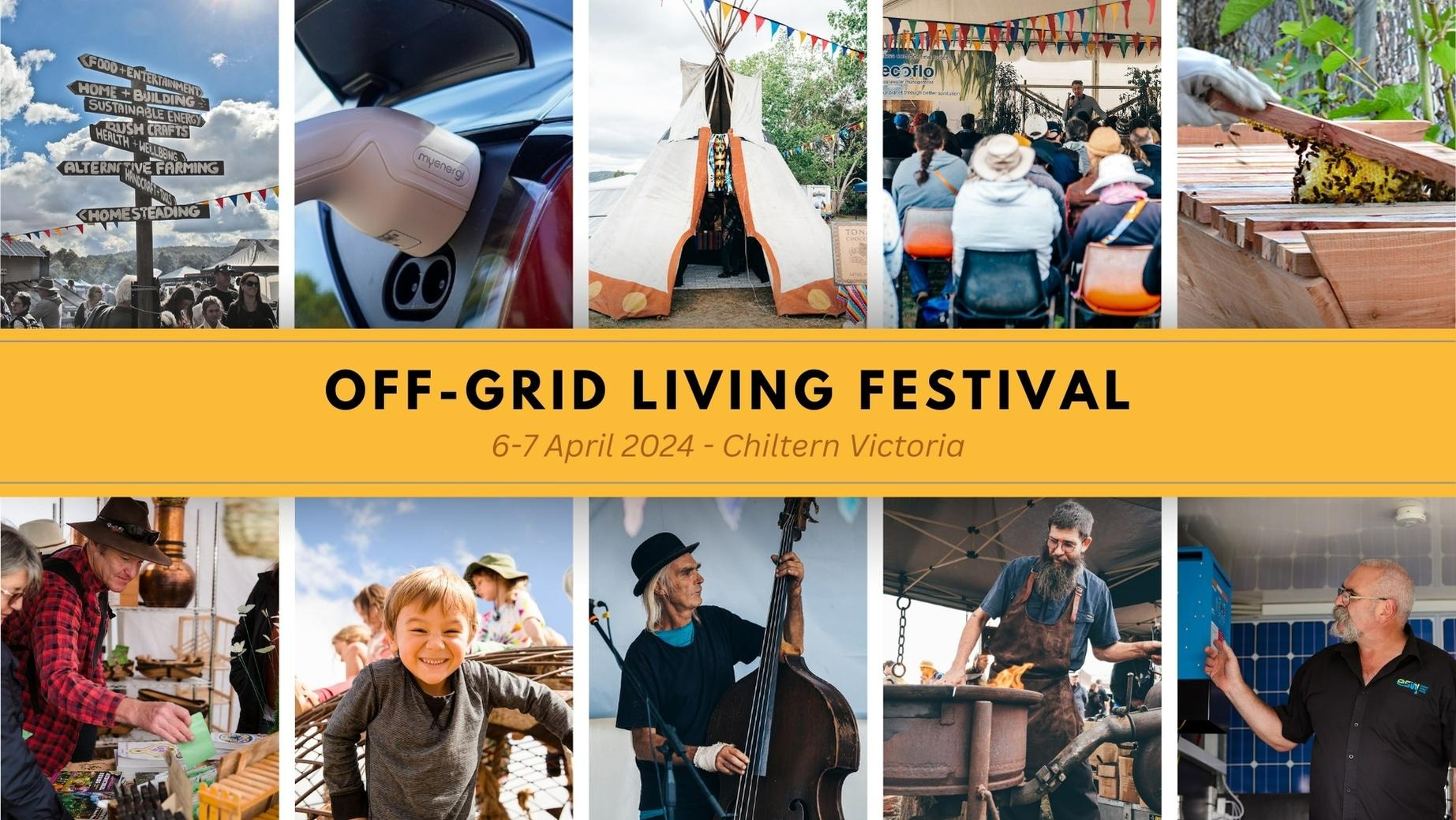 About
A weekend to celebrate & investigate off-grid living, sustainability and self-sufficiency.
6 & 7th April 2024 - Chiltern Victoria

This is a unique event where education meets entertainment and sustainable solutions are delivered in a fun way. With people from all over Australia coming together to explore important topics in an immersive environment. Held on a 100-acre just outside the historic town of Chiltern Victoria, the festival hosts an amazing array of exhibits, workshops, presentations, and hands-on activities. An eco-friendly event in North-East Victoria creating a positive impact and making sustainability fun.

Learn more at: www.offgridevent.com.au

TICKET PRICES
Day Pass (Sat or Sun) | $35.00
Weekend Pass | $55.00
Kids Under 14 | Free

Add 3 night onsite Camping Pass | $110.00 per person - kids free.
Concession Card Holders 10% off - USE CODE: CONCESSION on checkout
Date
Saturday 6 April 2024 9:00 AM - Sunday 7 April 2024 5:00 PM (UTC+11)
Location
Chiltern Racecourse and Recreation Reserve
287 Racecourse Rd, Chiltern Victoria 3683