Meet & Grief Dinner - Hawthorn, VIC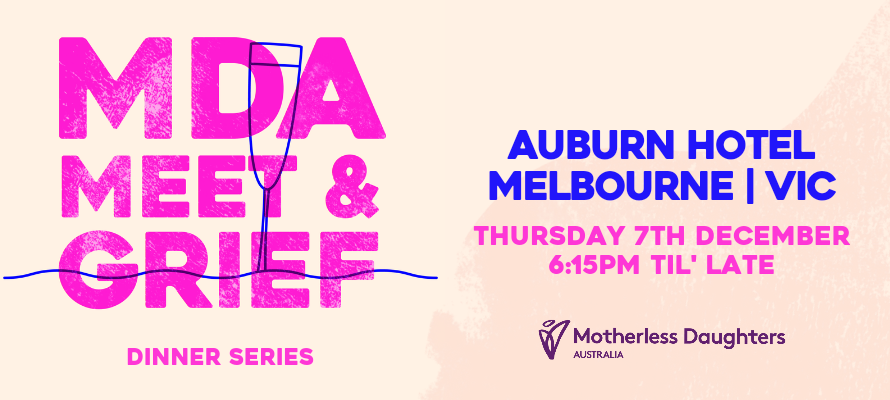 Join us for a casual 2 course dinner + drink where no topic of conversation is off limits in our very own private space. Debrief your grief or bury your head in your dinner for the night - whatever you choose, we're here for it and we're down for all the laughs, inappropriate jokes and chats of all kinds.

*This is an 18+ years event.
**Please thoroughly review our T&C's upon check out.
Thursday 7 December 2023 6:15 PM - 10:00 PM (UTC+11)
Location
Auburn Hotel
85 Auburn Road, Hawthorn Victoria 3122