THE ROOM'S 20TH ANNIVERSARY - WITH GREG SESTERO LIVE!!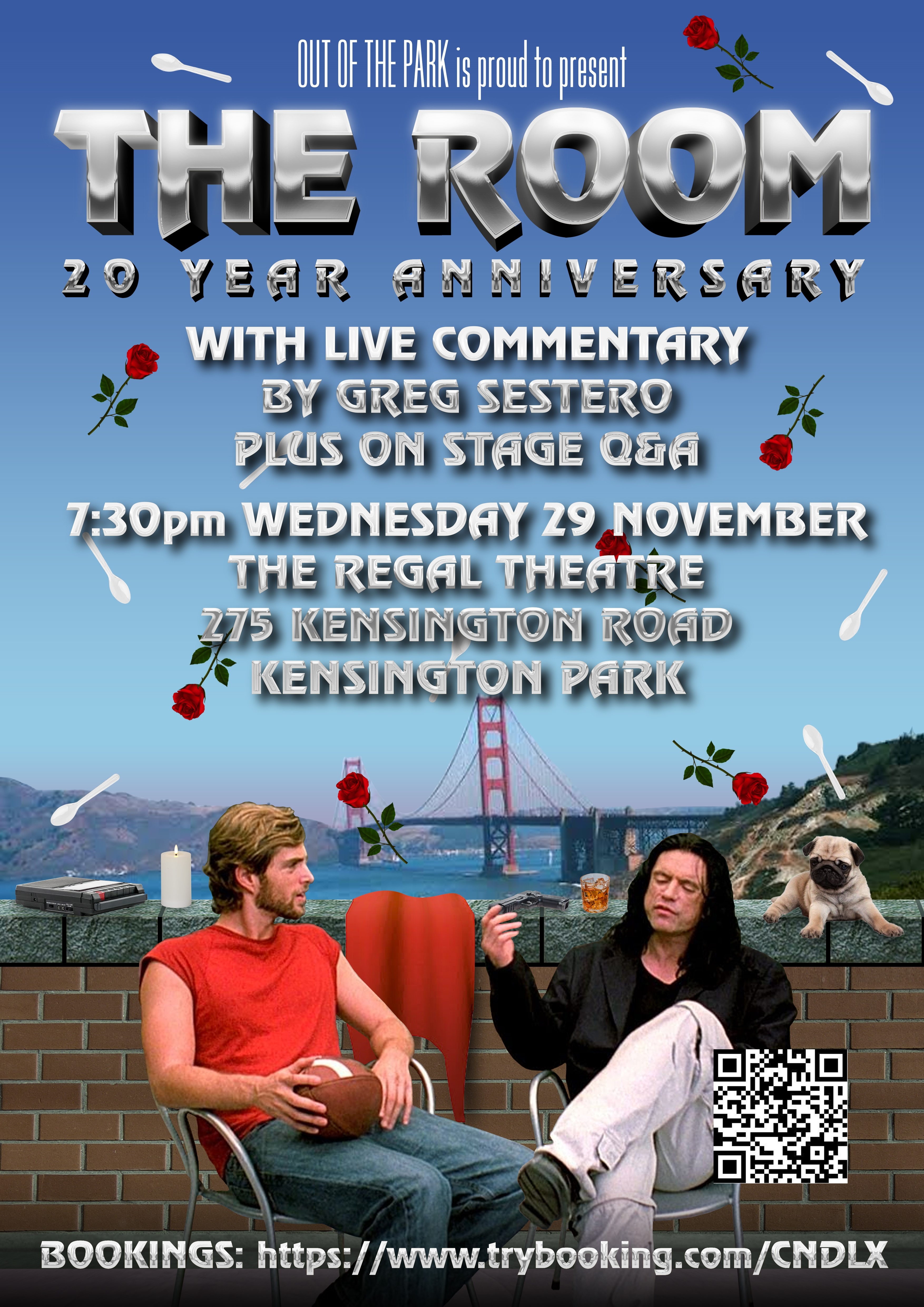 About
Oh, hi, Mark! You're tearing me apart with this exciting announcement! The Room's 20th anniversary, 7:30pm Wednesday November 29, 2023 at The Regal Theatre.

Join us for a very special evening with the man himself, Greg Sestero, the star of THE ROOM and the New York Times best-selling author of the Oscar-nominated THE DISASTER ARTIST! Can you believe it? I can't! It's gonna be a blast, I promise.

We're gonna have a screening of THE ROOM, the 20th-anniversary edition, with live commentary by Greg, the whole shebang! Oh, and there's more! We've got a live on-stage Q&A where Greg's gonna spill the beans about what went on behind the scenes, working with Tommy Wiseau, and answering all your burning questions.

So, don't be chip-chip-chip-cheep-cheep about it. Get your tickets now before they're gone faster than Claudette's breast cancer diagnosis.

Whether you're a die-hard fan, or just plain curious, you gotta see THE ROOM on the big screen with Greg Sestero up close and personal.
Date
Wednesday 29 November 2023 7:30 PM - 9:30 PM (UTC+10:30)
Location
Regal Theatre
275 Kensington Rd, KENSINGTON PARK SA 5068