Storm Masterclass by Lisa Blair - NCYC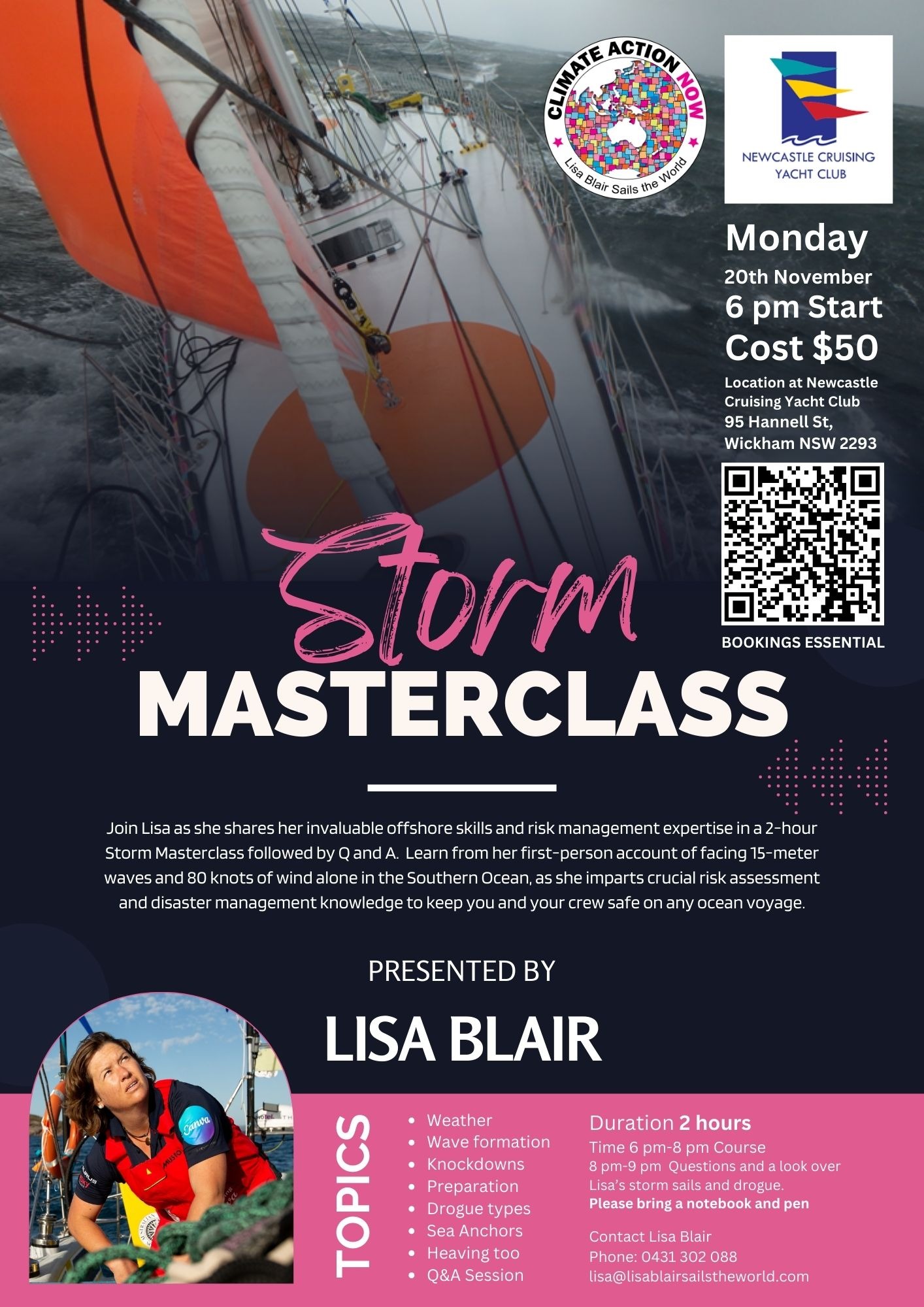 About
Join Lisa as she shares her invaluable offshore skills and risk management expertise in a 2-hour Storm Masterclass followed by Q and A. Learn from her first-person account of facing 15-meter waves and 80 knots of wind alone in the Southern Ocean, as she imparts crucial risk assessment and disaster management knowledge to keep you and your crew safe on any ocean voyage.

To get the most out of this session please come with questions ready and bring a notebook and pen. There is alot of information covered in this one session so be prepared.

Weather
Wave formation
Knockdowns
Preparation
Drogue types
Sea Anchors
Heaving too
Q&A Session

Please note: I assume that the people attending this session have a basic understanding of sailing and sailing terms but please feel free to ask for clarification.

All funds raised go towards supporting Lisa's ongoing sustainablility and sailing projects.
Location
Newcastle Cruising Yacht Club
95 Hannell St, Wickham NSW 2293