CARLA GENEVE LIVE AT THE TAV w' RACOO (SOLD OUT)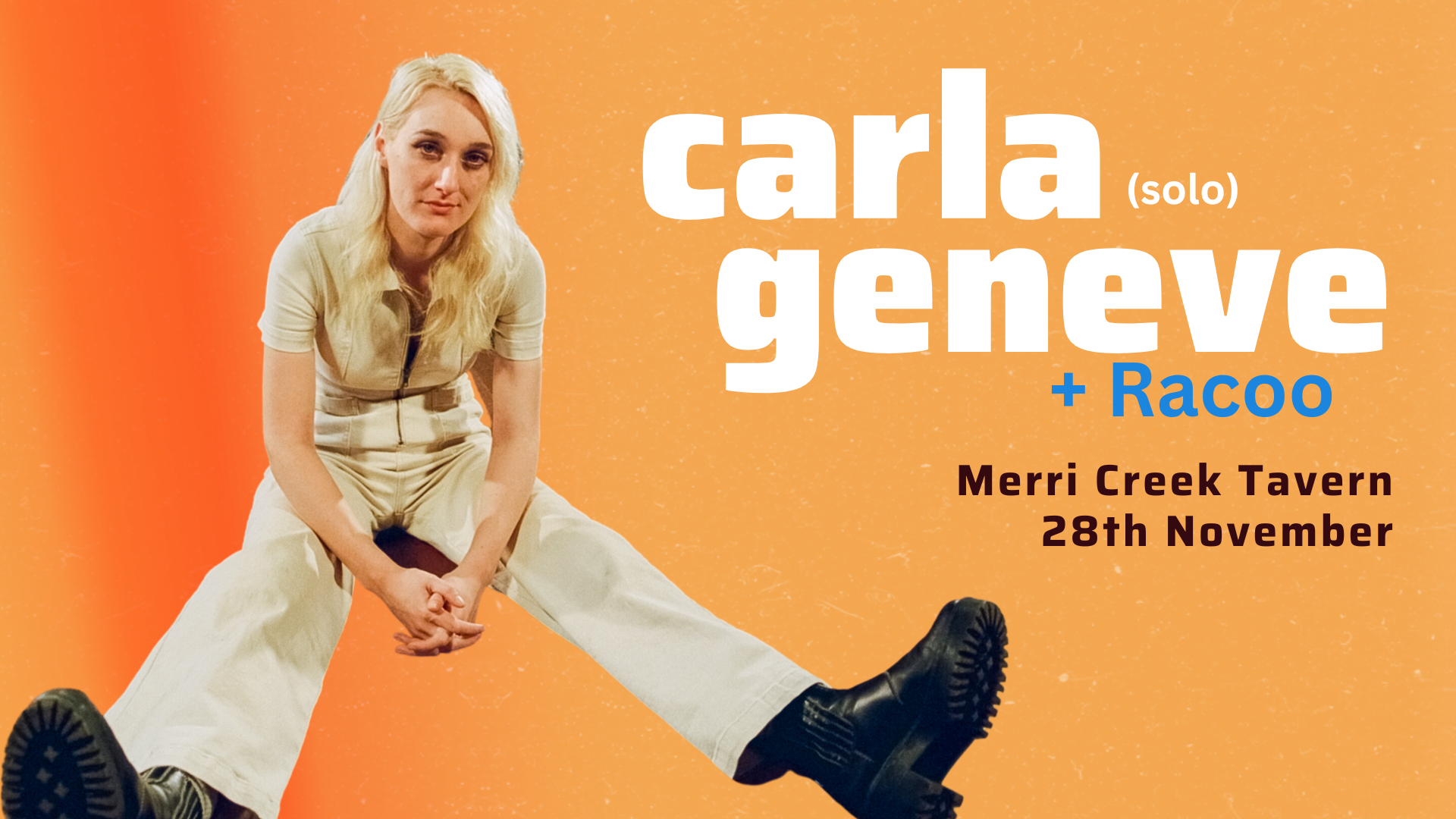 About
Carla Geneve plays a special solo show at the Tav! Fresh from the release of her second record HERTZ which marks a change in perspective informed by major life changes and intense growth brought to life with her signature brutally honest lyricism.

The release of the singer/songwriter's debut album, the AMP-nominated Learn To Like It, coincided with the pandemic resulting in the quiet months that followed spent conceptualising and writing her second LP. "My experience had broadened - I'd been touring and working so hard for so long and then I finally had a chance to do not much at all. I was also diagnosed with bipolar at that time. Understanding the implications of that diagnosis is a big part of this album," she explains.

Geneve is a record-breaking seven-time winner of WAM Song of the Year, and has shared stages with Cat Power, Kurt Vile, Julia Jacklin, Belle & Sebastian, Fred Armisen and Gareth Liddiard to name just a few.

With support from WA artist Racoo.
Date
Tuesday 28 November 2023 8:00 PM - 10:30 PM (UTC+11)
Location
The Merri Creek Tavern
111 High Street, Westgarth Victoria 3070