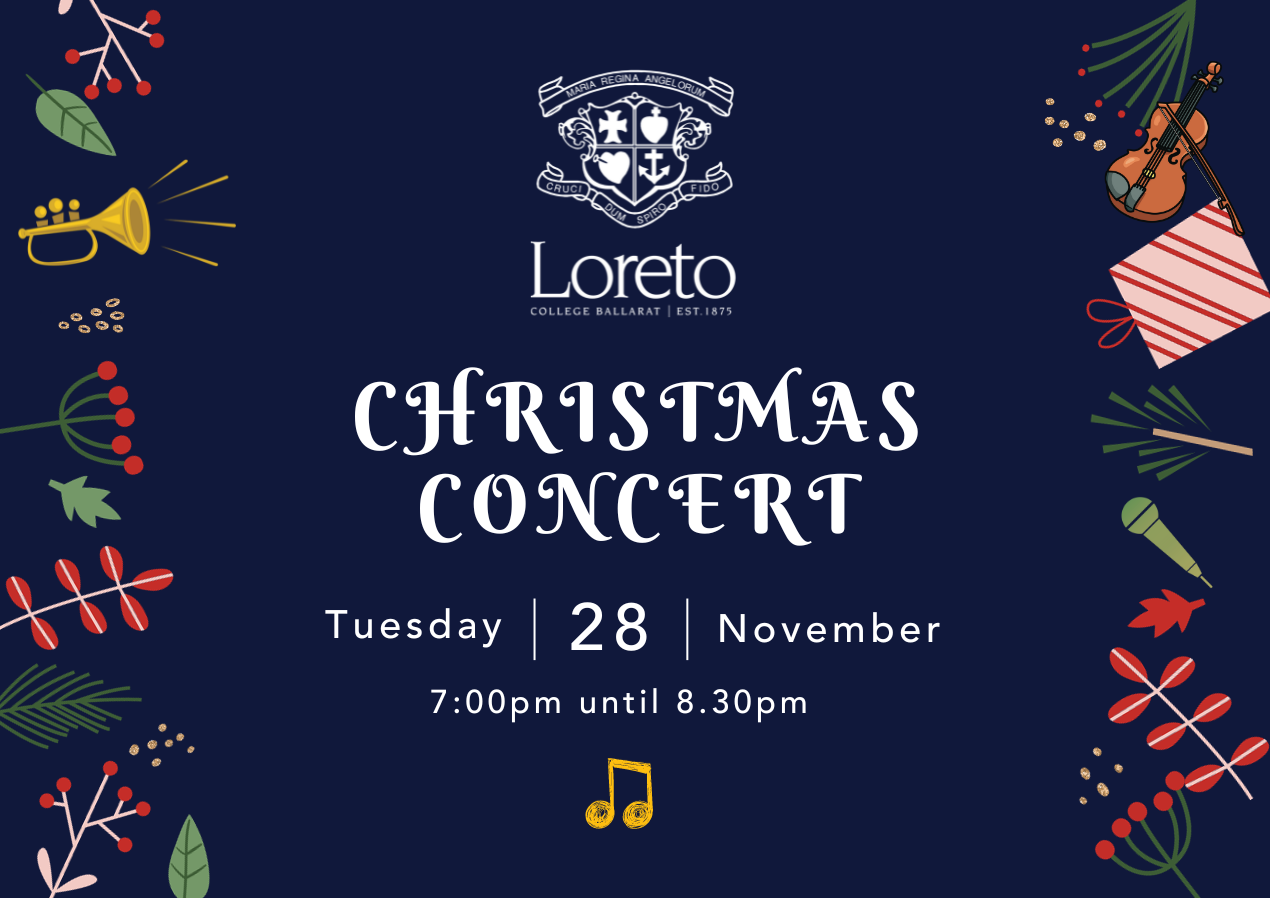 Christmas Concert 2023
We invite you to join us at the Loreto College Christmas Concert and get in the Christmas spirit! Come along and enjoy this
festive night which will be hosted by our Loreto performers with a special interactive performance which is not to be missed.
Time:
Tickets: $5 each
(student performers do not need to purchase tickets)

Venue: The Mary's Mount Centre, Loreto College, 1600 Sturt Street Ballarat

Hearing Loop access in The Mary's Mount Centre:
To access the Hearing Loop for this production, please select a seat in one of the following sections:
Fronts Stalls: Rows B - K, Seats 3 - 8, Seats 15 - 21
Back Stalls: Rows M -T, Seats 3 - 8, Seats 15 - 19
For more information on utilising the Hearing Loop, please click here.