Family Fun Day 23.12.23 (SOLD OUT)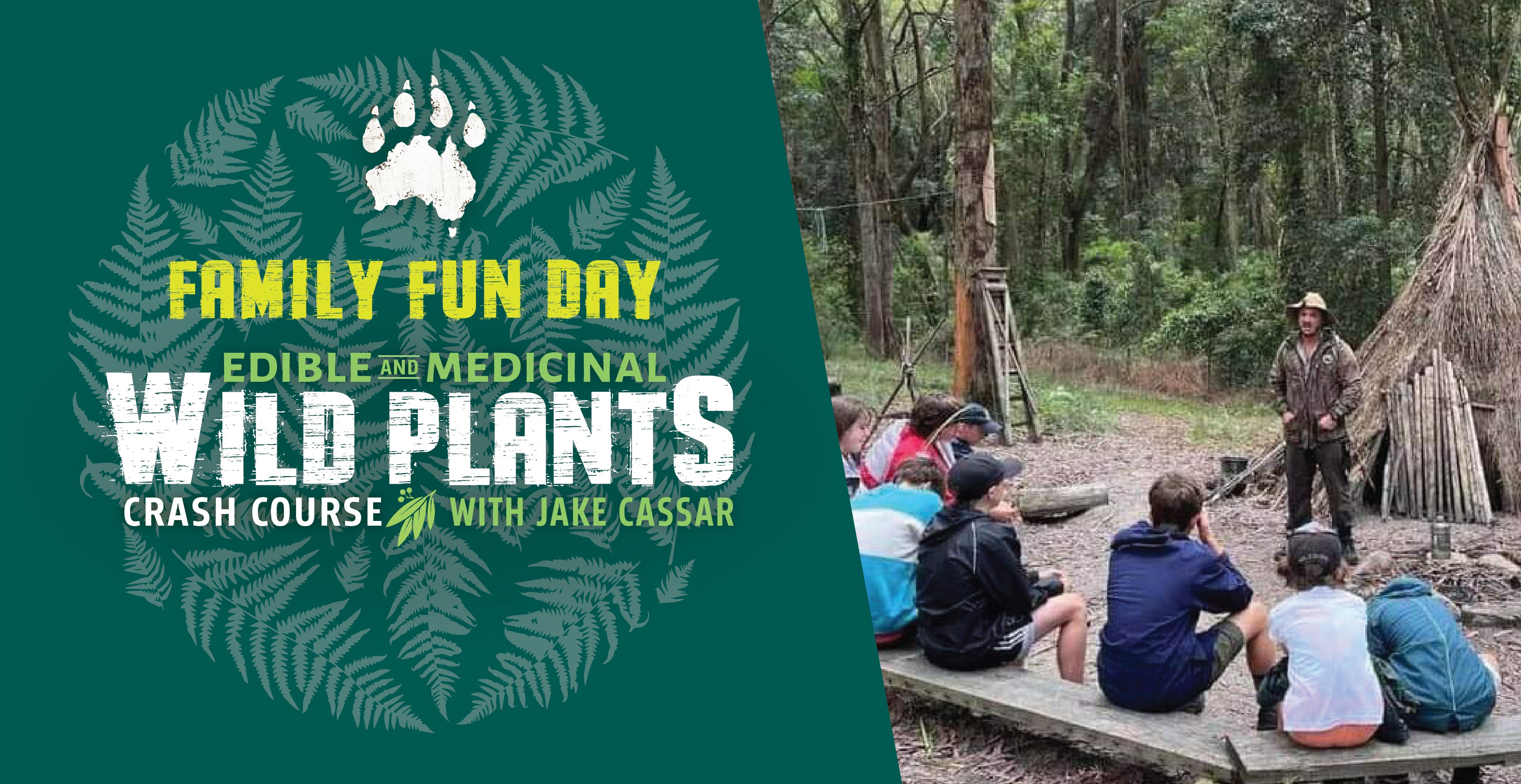 Saturday 23 December 2023 11:00 AM - 2:00 PM (UTC+11)
Location
Mangrove Mountain - private address (details sent after ticket purchase)

Jake Cassar is offering a one-off unique family fun day at his camp in the beautiful bushland at Mangrove Mountain only 1 hour North of Sydney.

Please note: Due to limited spots, tickets are non refundable or transferrable.
** FURTHER INFORMATION **

Learn some extremely valuable survival skills including;

* A hands-on shelter building workshop
* How to identify edible and poisonous plants
* Learn tracking skills through fun games that could save your life if you were lost in the bush
* Primitive friction fire-making demo
And much more!

This 3 hour day course is designed to give you an introduction to the world of bushcraft and survival, and in a fun, relaxed and inclusive environment.
Jake Cassar has been described as an encyclopedia of bush knowledge, earning this reputation by living in the wilderness for extended periods and subsiding largely from only what he can sustainably and respectfully obtain from the bush.

When Jake isn't visiting family, he lives in his grass hut next to Ironbark Creek at Mangrove mountain and has done so for many years.

This 5 hour Crash Course has plenty of information for everyone to help them to get started on their journey of safe and sustainable foraging and Bushcraft skills.

NOTE: Be sure to bring a NOTEPAD and PEN, as you will need to take LOTS of notes to keep up with the volume of information you receive.

Being a Crash Course, the idea is to cram as much info re edible and medicinal plants into a short time frame. So be prepared for A LOT of info.

While there are commonalities between the Crash Courses throughout the year, there is always plenty of new information and seasonal plants to learn about as the seasons change.

Jake has purposely made the Crash Courses affordable and straight forward to allow people to access them throughout the seasons and get a much broader view on the incredible diversity the land provides. Most courses are attended by participants that have been on many of Jake's courses before, and the feedback we often receive at JCB is that there is always loads of new information.

****************************************************

IMPORTANT - Please be mindful of others and if you do have a cold or any flu like symptoms we ask that you do not attend the course.

******************************************************
Held at Ironbark Bushcamp in the picturesque rural town of Mangrove Mountain (approx 60 minutes from Sydney)
** PLEASE READ BEFORE PURCHASING TICKET: **
The location is not easily accessible by public transport. Coming by car is strongly reccomended

The location is in a fairly remote area where there is no electricity, no amenities (pit toilets) and very limited phone reception. It would be worth letting friends and family know that you may not be contactable during that time (Jake can connect to a network if there is an emergency)

We request that you please take all your own rubbish away with you

No dogs or animals are permitted
All events go ahead rain, hail or shine!
** DETAILS **
ALL EVENTS GO AHEAD RAIN, HAIL OR SHINE!
Date: Saturday 23rd December 2023


Time: 11am - 2pm (Please arrive at 10.45am)


Cost: Children, age 5-15 yrs: $55 / Adults: 15+: $65
Location to meet: All location details will be sent by TryBooking after ticket is purchased.
Lunch: Please bring your own water and any snacks
To bring: Camera/phone, notepad & pen.
Clothing: Please wear comfortable clothes, swimmers and walking shoes, bring layers for hot, wet and/or cooler parts of the day - a hat is strongly recommended. In the warmer months, it's a good idea to wear lightweight long pants and tuck them into your socks to keep the creepy crawlies out.
Note: We are unable to refund or transfer any tickets that have been purchased due to relying on bookings to keep these events sustainable. However, if we need to cancel the event because of bad weather or unforeseen circumstances we will of course refund all paid tickets.
******************************************************
For more information please email Emma French: emma@embracehealing.com.au
** About Jake Cassar **
Jake has featured as a Bushcraft teacher, tracker and prepper on ABC's Prepping Australia, SBS, Triple J Hack, National Indigenous TV, the History Chanel and features in the upcoming 7 Mate series Goin Off Grid. Jake has been described as the Aussie Bear Grills by the Today Show and a Bush Tucker Guru by the Daily Telegraph.

Jake is an award winning conservationist known for playing a key role in protecting massive areas of culturally and ecologically sensitive bushland and defending sacred Aboriginal sites. Just by coming on Jake's courses you are directly supporting his self-funded community and environmental work.

While this course is focused on edible & medicinal wild plants, Jake will be sharing his knowledge of bush survival and tracking based on decades of his own personal experiences.

Jake Cassar Bushcraft (JCB) acknowledges Traditional Custodians and Elders past, present and emerging. JCB strives to interact with the land and all its inhabitants in a safe, sustainable and respectful way.

'In order to reactivate our innate connection to nature we must forge a real, tangible and mutually beneficial relationship with the land and all it's inhabitants' - Jake Cassar