OZACT presents Shakespeare's AS YOU LIKE IT

Shakespeare's AS YOU LIKE IT at Cloudehill Gardens
OZACT presents AS YOU LIKE IT, Shakespeare's funniest comedy.
Exiled by the wretched Duke Frederick, Rosalind and Celia are cast out into the forest. There they find challenges, adventure, and love, as city meets country. And that's just the start! AS YOU LIKE IT showcases one of Shakespeare's greatest character ensembles.
There's an uninhibited Fool, a spunky no-nonsense country girl, a thoroughly depressed Lord, a liberated exiled Duke, and many, many more. All with the shared goal of finding their place in the world.
OZACT's adaptation of Shakespeare's most underrated comedy will bring the play to life in some of Victoria's most interesting and spectacular locations, from the Mornington Peninsula all the way to the Grampians, all with the help of some of Australia's greatest performers.
Prepare yourself for romance, action, and lots and lots of laughs.
We're so happy to be back in the idyllic setting of Cloudehill Gardens. Its formal gardens, majestic trees and colourful floral borders, sweeping lawns and green garden amphitheatre, provides the perfect location for Shakespeare outdoors.
DATE & TICKET PRICES
Saturday 20th January 2024 at 6.30pm
Sunday 21st January 2024 at 6.30pm
(Gates open at 5pm)
Adults $40
Children (Under 16) $25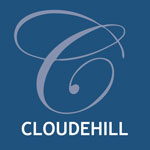 LOCATION
Cloudehill Gardens, 89 Olinda Monbulk Rd, Olinda VIC 3788
Phone: 03 9751 1009 or email info@cloudehill.com.au
GENERAL INFORMATION
TICKETS ARE AVAILABLE ONLINE ONLY - no tickets will be sold at the performance location. Limited tickets available, book early.
The gates will open at 5pm for you to wander the garden and maybe have a picnic dinner. Please arrive at least 30 mins before the start time of 6.30pm.
This show will be performed outdoors and will run for approximately 2 hrs.
NO PETS PERMITTED due to permit conditions.
PICNICS PERMITTED during the performance. You are also welcome to have a picnic dinner in the gardens prior to the show.
WHAT TO BRING:
Folding chair. If you wish to sit with other members of your group, please coordinate and bring the same size of chair.
(Low chairs will be seated in one area and higher chairs in another.)
Hat and sunscreen if hot or jacket if cool.
Some insect repellent (just in case),
If you have any queries, please email us at admin@ozact.com
TICKET CONDITIONS
1. Ticket Refunds- As a condition of sale, there are no refunds, exchanges or cancellations once your booking is complete, except in the instance of a performance cancellation, outlined below, or due to being unwell.
2. Adverse Weather Conditions – Audience members are asked to be prepared for all weather, we will where possible go ahead with the production in the advertised performance location. In the event of adverse weather conditions a substitute venue may be provided, where possible. All audience are asked to meet at the original performance location to await instructions should the performance be moved to another location. If OZACT cancels a performance due to weather conditions or for any other cause reasonably beyond OZACT's control, your tickets will be made valid for another performance during the season of the production you hold tickets for (email admin@ozact.com within one week of original performance date to re-allocate your booking).
3. Performances – The right of admission is reserved by the venue manager and/or OZACT. OZACT also reserves the right to vary ticket prices, advertised programs and performance locations.
4. Video & Photos - OZACT has all rights to film, photo and video production of this event. Use of cameras, video and audio recorders and other recording devices is not permitted during the performance, unless otherwise directed. (Generally we have no problem with people taking a few photos for personal use, if use is otherwise, please see box office staff before the show commences for permission.)
5. Data Collection - Any data collected for marketing purposes from this event will be strictly in accordance with the Privacy of Information Act and will only be used by OZACT.