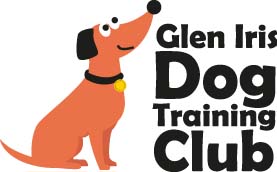 The first training day for 2023 was Sunday 5th February.
Note that the venue is Dorothy Laver Reserve East, Saxby Rd. Glen Iris. (Dorothy Laver Reserve East is on the Ashburton side of Gardiners Creek. Do not go to the soccer grounds on the west/freeway side of the creek. There is an error in Google maps.)
There is a one-off joining fee of $100. This includes family members and one or more dogs.
Only registered members can participate in classes due to the club's insurance policy.
Renewals are $50 and are available to last year's members until end of March.
Once you have registered as a member, you will receive a booking link every Wednesday for the following Sunday. There is no additional cost to attend.
Membership runs from 3rd January to 10th December each year. Classes are held every Sunday, with the exception of official public holiday weekends.
CONTACT DETAILS:
Lesley Hardcastle - Secretary -
9885 7078 / 0417 331202