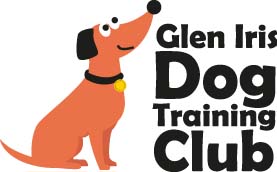 Membership runs from January to mid December each year. Classes are held every Sunday morning, with the exception of official public holiday weekends. The first training day each year is the Sunday after schools commence, following the summer vacation.
Our address is Dorothy Laver Reserve East, Saxby Rd. Glen Iris. (Dorothy Laver Reserve East is on the Ashburton side of Gardiners Creek. DO NOT GO to the soccer grounds on the western/freeway side of the creek. If you use Google maps, enter 'Saxby Road, Glen Iris'.
There is a one-off joining fee of $100. The Trybooking form will ask you for ONE ticket. This includes muliple family members and one or more dogs.
Only registered members can participate in classes due to the club's insurance policy. Renewals are $50 and are available to previous year's members until end of March each year.
Once you have registered as a member, you will receive a booking link every Wednesday for the following Sunday. There is no additional cost to attend each week. Bookings close at Saturday midday.
Before you join using the REGISTER link (above right), please read our Code of Conduct available on the website.
Session times and class levels:
9.00am: Intermediate (Green); Proficient (Red); Advanced (Blue)
Agility equipment is available from 8.15am until 10.00am
10.15am: Induction (first week attending); Beginners (Yellow); Intermediate (Green).
Flyball training is avaible for small groups at 9.00am and at 9.30am. Booking is essential as there is a limit to class numbers for Flyball.
Wet weather: It is difficult to predict if weather will prevent training. If the Bureau of Meteorology provides a firm forecast of rain (not merely showers), we will send those members who have booked for that Sunday an email informing them of cancellation. The email will be sent by 7.30am.
CONTACT
:
Lesley Hardcastle - Secretary -
9885 7078 / 0417 331202