Kimbriki Composting

&

Worms Workshop

Everything you could possibly want to know about how to successfully run a compost bin and a worm farm.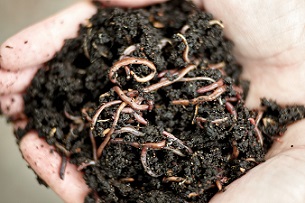 Composting and worm farming are great alternatives to disposing of your food waste in the rubbish bin while creating natural fertiliser for your garden. By recycling food scraps in a compost bin or worm farm you can help reduce organic waste disposed in landfill, in turn reducing the production of leachate and greenhouse gases from landfills. Compost and worm 'castings' are both ideal natural fertiliser for your garden.
Our Composting and Worms Workshop covers the following topics:
Why compost or have a worm farm? Learn why food scraps & garden waste must be taken out of our rubbish bins

Setting up your compost bin & worm farm

What goes into your compost & worm farms?

Learn different methods of composting

Maintaining your compost & worm farm

How to use compost, worm castings & 'worm juice' on your garden

The vital role of organic matter & humus in your soil

Outlining the human health problems associated with using synthetic fertilisers on your edible gardens

Answers to the most common problems with worm farms
Locations
Varies per workshop
Locations vary per date - ticket can only be used at the workshop location for the date booked.
Saturday 1st July - Workshop location: Seaforth Public School, Yatama Campus, 14 Yatama Street, Seaforth 2092.
Saturday 14th October - Workshop Location: Avalon Public School, 11 Old Barrenjoey Road, Avalon Beach 2107.
Note for visitors to Kimbriki
Access by vehicle only – as there is no pedestrian access to Kimbriki please arrange to arrive by vehicle. All vehicles must enter and exit Kimbriki via the Weighbridges. On entry, stop to advise the Operator before proceeding to the Eco House car park.
Contact Details