DEEPER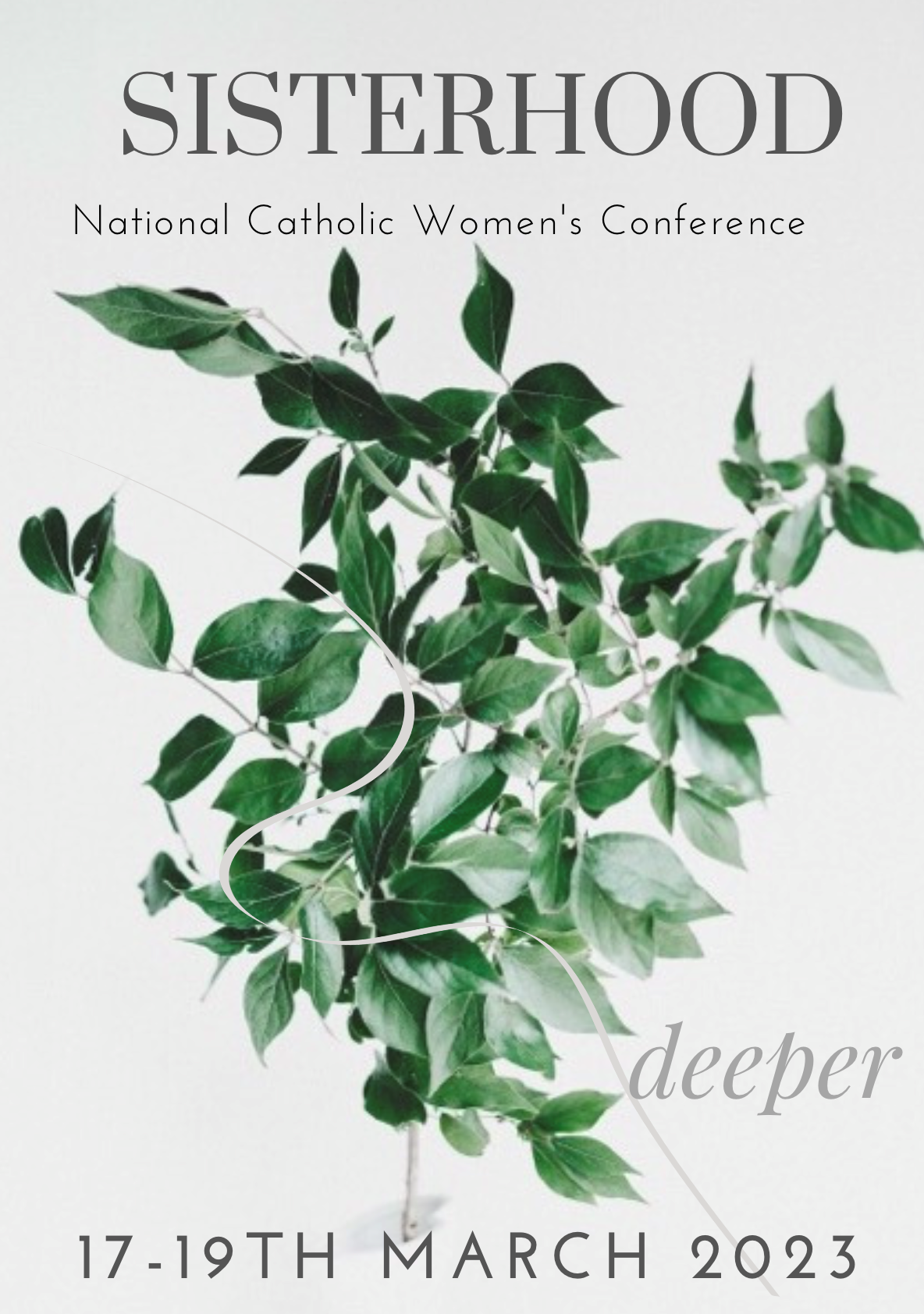 Sisterhood National Catholic Women's Conference
Sisterhood is a National Catholic Women's movement that seeks to support women from all walks and stages of life.
The Sisterhood conference seeks to provide an event that brings women of all ages and stages of life together for a weekend of keynote talks, workshops, the sacraments, quality sisterhood time and most importantly an encounter with our amazing God who loves us beyond measure and pours out His grace in abundance.
The Sisterhood conference aims to empower women to return to their own parish, community, family and work-place to make a difference.
Thank you for joining us for what will be an incredible weekend. We can't wait to meet you and share this special weekend with you.
CONFERENCE DETAILS
Dates: 17 - 19 MARCH 2023
Start: Friday 17 March 2023, Registration open 6:30pm. Main doors open 7:50pm for 8:00pm start.
(No dinner provided on Friday night, supper will be provided after the first session)
Finish: Sunday 19 March 2022, approx. 2pm
Cost:
Regular: $320.00
Includes meals & accommodation - Refunds will be issued with a valid reason with a cancellation fee of $50.00. No refunds will be available after Friday 17 February 2023.
Age: For women from 17yrs+
BYO: Bible, towels, sheets and pillow case, toiletries etc.
NOTICE:
Workshops:
1. Morning session - 4 different workshops to choose from
2. Afternoon session - 4 different workshops to choose from
Venue
The Tops Conference Centre
51 Bendena Garden Road
Stanwell Tops, NSW 2508
For booking and general Sisterhood enquiries:
info@sisterhood.org.au
Zenka Taffe 0423 707 838