ACA Insight On Demand - Culture in Architectural Practice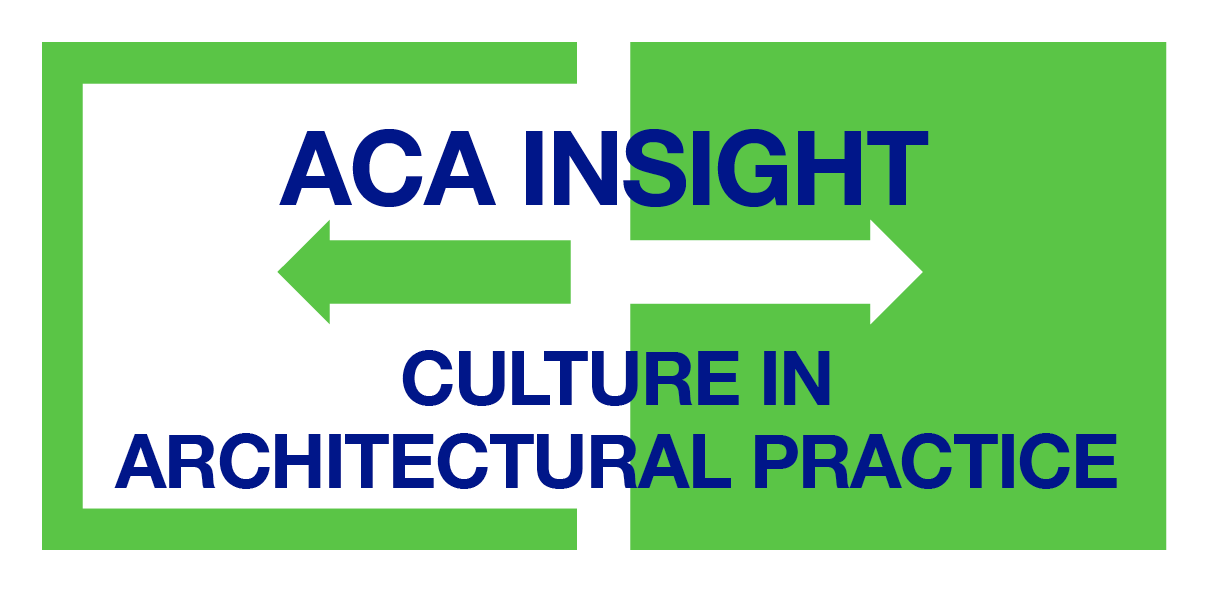 What does culture really mean and how do we ensure it is front and centre in our practices? Join HR experts Rhonda Brighton-Hall and James Hancock for a webinar on the importance of culture in architectural practice. This webinar was originally held on 11 March 2020.
Culture has many definitions, and at times it feels too big, too all-encompassing – almost impossible to define, let alone shift. That said, we all appreciate the value of culture as fundamentally how we treat each other and every person we do business with. To that end, it's important that every person on the team understands and performs their role confidently.
Book now for the March ACA Insight webinar, where People and Culture experts Rhonda Brighton-Hall and James Hancock will discuss:
What is culture and why it matters in architectural practice

Identifying 'the good and the bad' elements in your culture

The role leaders play in creating great culture

Practical ways to drive cultural change in your practice
Our speakers
Rhonda Brighton-Hall is the founder of mwah (Making Work Absolutely Human) and one of Australia's foremost experts in Human Resources and Organisational Development. Prior to founding mwah, Rhonda held senior roles at the Commonwealth Bank of Australia, Sara-Lee and Luxottica, working and living across Europe, Asia and the USA.
Rhonda is a former Telstra Business Woman of the Year, HR Leader of the Year and an inductee into the Human Capital Hall of Fame, as well as Chair of the Australian Human Resource Institute Diversity and Inclusion reference panel.
James Hancock is a next-generation HR Leader running mwah's US practice based in Philadelphia, USA. He has extensive experience traversing HR, Business, Strategy and Digital roles including in the oft-misunderstood world of investment banking. More recently, he has worked with a range of clients, including a growing number of Architectural practices as they rethink HR and its place in practice management.
Together, Rhonda and James have two primary goals: to design people and culture practices that are easy to use and highly effective, and to design a future of work that works for more of us.
COST
Access to the recording and materials for this webinar is now available for purchase on demand. One ticket is required per attendee. Once you have made your booking you will receive a recording registration link, and subsequently presentation slides, CPD questions and answers and supplementary materials.
Members $25
Non-members $40
*This webinar was originally held 11 March 2020.
This webinar will deliver 1 point of formal CPD. AACA competency – Practice Management.
Learning outcomes
Following completion of this webinar you will know how to:
Understand dimensions of culture

Apply tools and techniques to understand the culture in your practice

Identify good and bad cultural markers in your organisation

Learn practical actions to drive cultural change in your practice
Please keep your individual receipt and completed answers to CPD questions for your records. If you require a certificate of completion please submit your answers to CPD questions as evidence of completion to the contact email below.
NSW participants will be provided with a certificate of attendance in accordance with new NSW ARB directives and must provide their NSW ARB Registration number when booking for this purpose.
CONTACT
For more information see the ACA website or contact Katherine Ygosse
M: 0413 520 548