Gaiety Theatre Paranormal Investigation Tour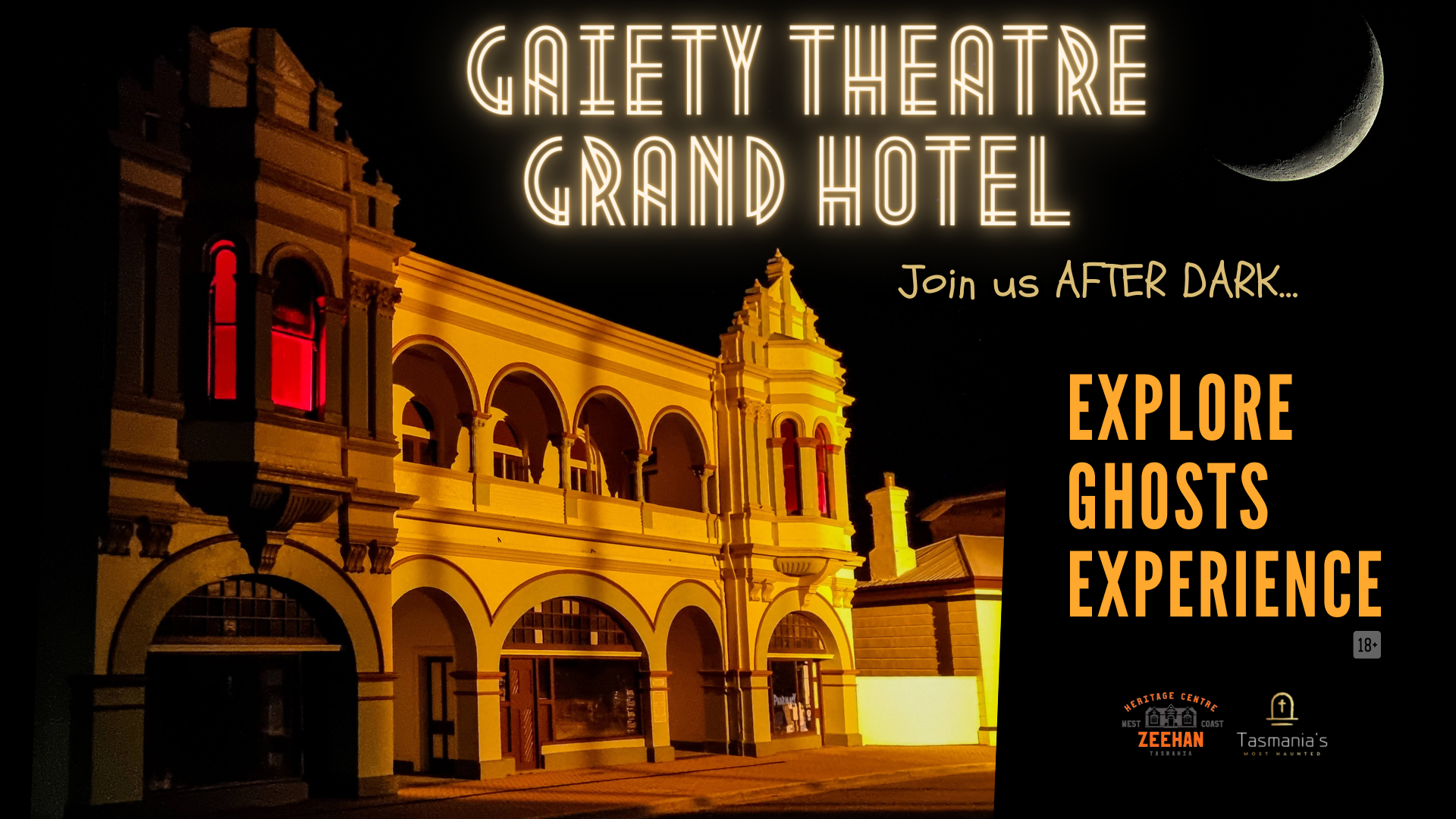 Embark on our 2 hour Paranormal Investigation Tour in one of Tasmania's historic buildings on the West Coast of Tasmania - the GAIETY THEATRE.

Hidden in the valley of rugged hills and rain forest, this majestic building was built in 1898 which housed both the Theatre and the Grand Hotel. It was once the largest concert hall and theatre in Australia.

Immerse yourself in the unknown as we explore this majestic building AFTER DARK to discover the mystery and secrets this Theatre has to tell.
Saturday 4 February 2023 - Saturday 22 April 2023 (UTC+11)
Location
Gaiety Theatre
120 Main Street, Zeehan Tasmania 7469
Contact Details