ACA Events On Demand - The Future Workplace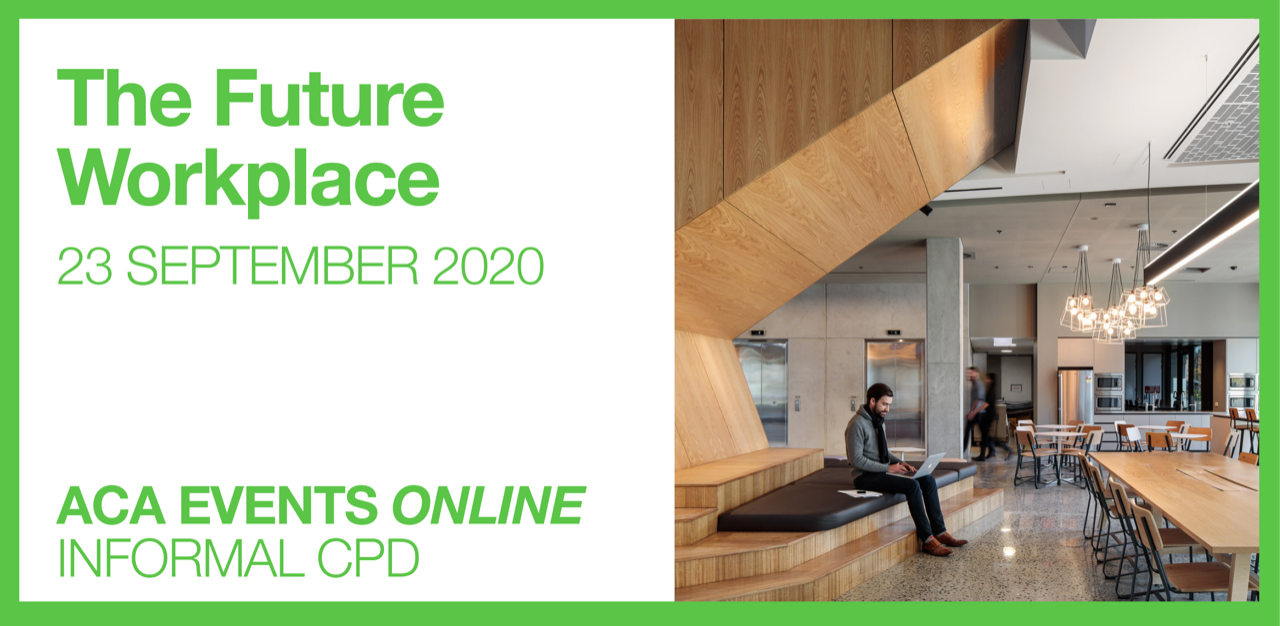 The COVID-19 crisis has provided the impetus for a global rethink about how, when and where we work. How will the global pandemic change the workplaces of the future and where will we go from here? This online event was originally broadcast 23 September.
COVID-19 will re-shape the way people work – or will it? Some lament the death of the office, while others celebrate it. Some anticipate that everything will return to normal. Join the ACA and our accomplished panel of speakers from architecture, design, finance and property to explore the changing trends that are currently accelerating and re-shaping the built environment.
Will our metro environments become more active with larger working community hubs? How will urban centres adapt to the mobile worker? How will our buildings and spaces accommodate less dense working environments? Will our communities want to return to the office tower? How will the impact of COVID re-shape our urban, suburban and regional communities?
What are the challenges facing developers, architects and others in the built environment? Do we fundamentally need to recalibrate business models to economically stay afloat?
Our Panel
Chair and facilitator - Christine Farr, Creative Director, dwp

Luke Dixon, Head of Research Property, AMP

Michael Cook, Group Executive, Investa Office

Peter Black, Director, 5 Projects Pty Ltd, Independent Workplace Consultants

Selina Short, Oceania Real Estate, Hospitality and Construction Managing Partner, EY

Scott Whittaker, Global Creative Director, dwp

Mia Feasey, CEO and Founder, Siren Design
For more information on our panel see the ACA website.
COST
Access to the recording for this online event is now available for purchase on demand. One ticket is required per attendee. Once you have made your booking you will receive a recording registration link..
Members FREE; Non-members $20
*This webinar was originally held 23 September 2020.
For more information see the ACA website or contact Katherine Ygosse
M: 0413 520 548