International Men's Day 2020 (IMD20) Celebratory Breakfast (SOLD OUT)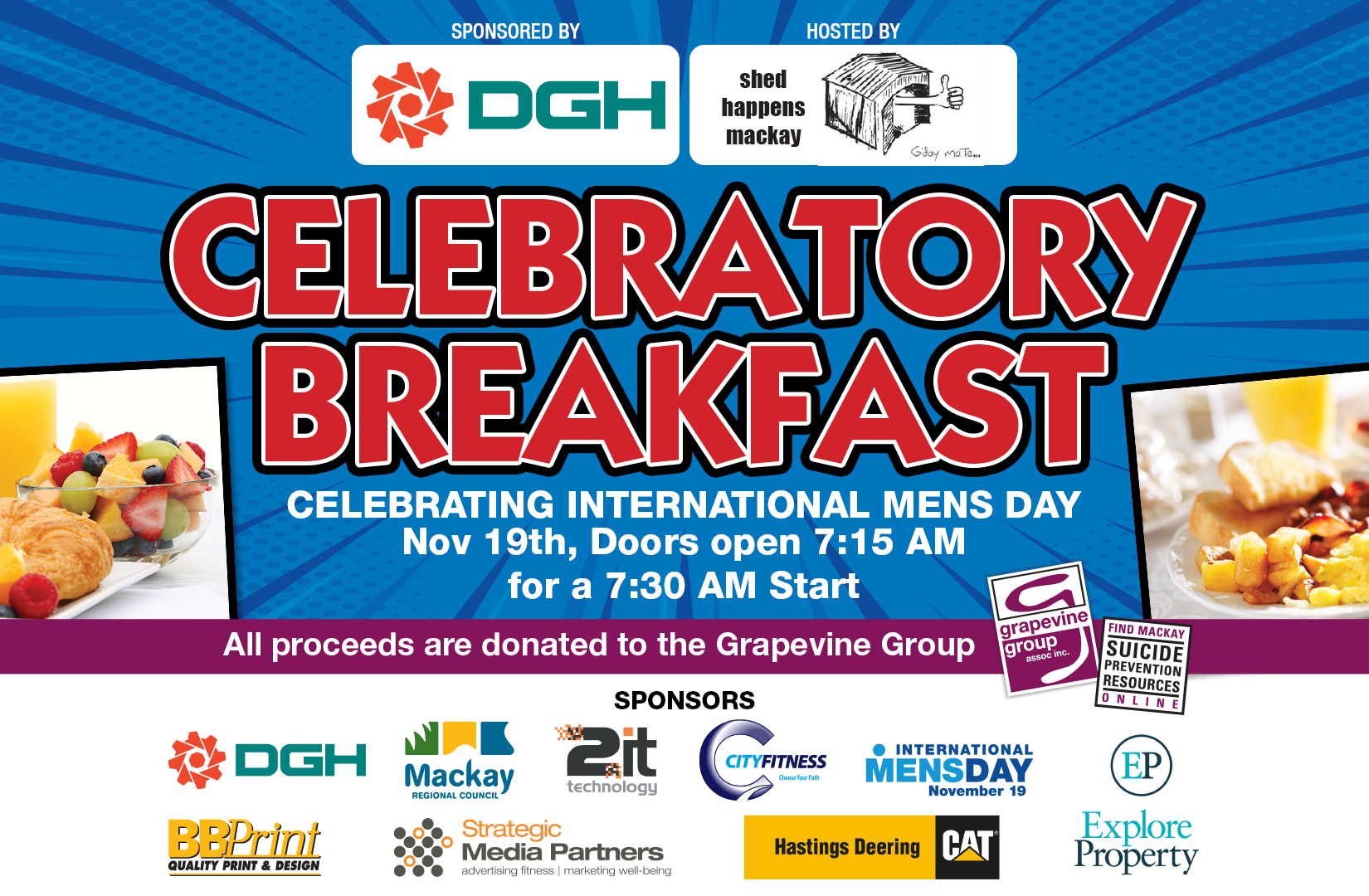 IMD20 is sponsored by DGH Engineering and hosted by
Shed Happens Mackay. It will be held on Thursday 19 Nov 2020 from 07:30am - 09:30am. It will include a 'shed Interview', with Troy Dunn, World Champion Bull Rider, and our Guest Speaker, Darren Lewis of Fathering adventures. You will have the opportunity to participate in a table discussion around the six pillars of IMD. Plenty of door prizes given away on the morning.
Location
Goosies Sports and Recreation Club
74 - 76 Malcolmson St, North Mackcay QLD 4740
Contact Details