College Tours 2021 (SOLD OUT)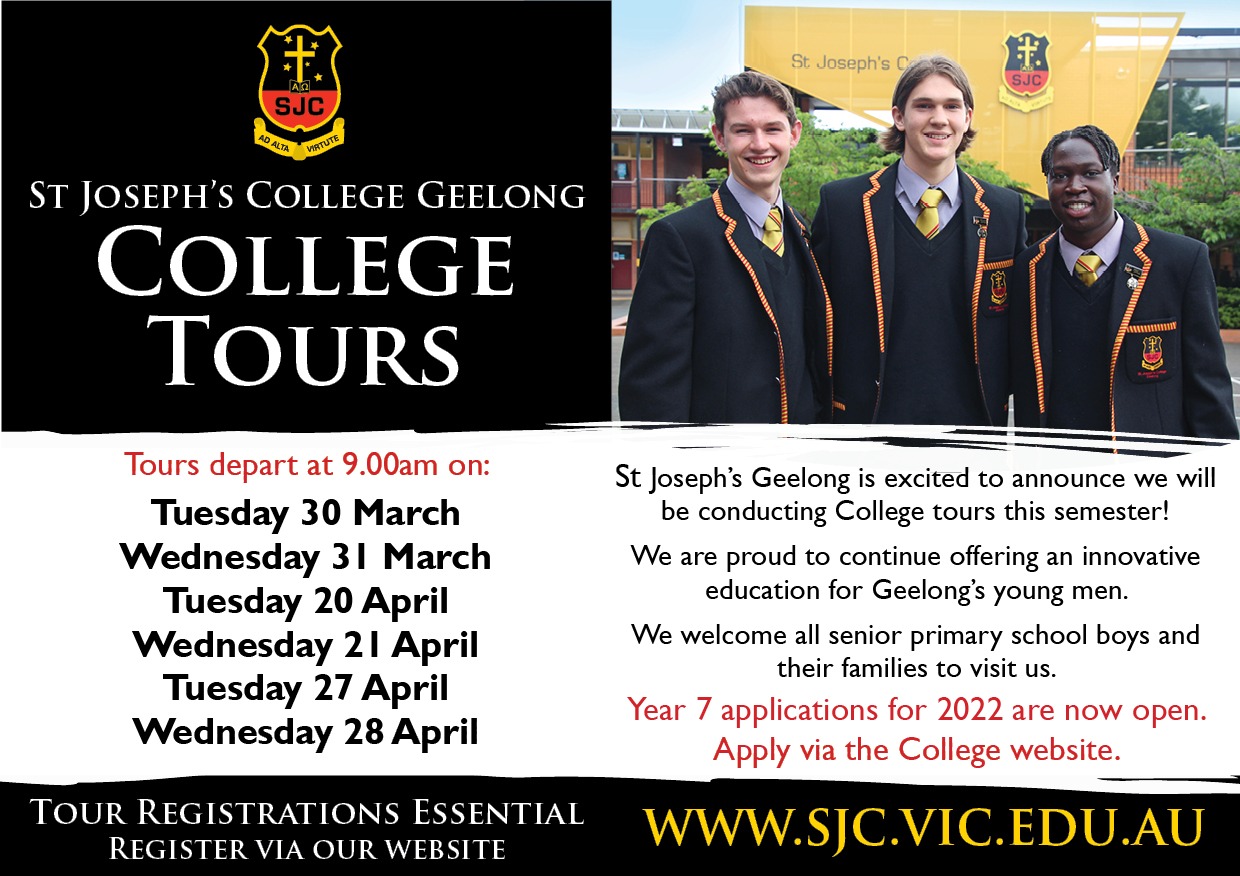 Tours for prospective families considering 2022 enrolment at St Joseph's College. Each Tour departs at 9:00am on a series of dates.

Limit of 50 groups per tour, maximum of 3 people per group.
Tour Duration: Approximately 1 hour.
College Tours and COVID-19
The 2021 College tours will be conducted as a COVID safe event, as such the College will be following the appropriate protocols as recommended by the state. While we are excited to plan for College Tours and hope to be able to welcome you all to the College for a tour, we are also aware that the situation may change at any time. Your safety and the safety of our students, staff and other guests is our top priority and we will keep you informed if changes are made to this event.
We ask all attendees to adhere to COVID safe rules and practices.
We ask that:
All attendees bring a face mask and wear while on tours
All attendees check in via our QR codes on the day
All attendees maintain appropriate social distancing where possible
All attendees use hand sanitiser that is provided on arrival
Any attendee that is unwell, or suffering from any symptoms that may be associated with COVID-19 we ask that they remain at home even if they have made a booking. This includes any students attending tours.
For further details, please refer to the College COVID-19 Safe Plan which is available on our College website.
http://www.sjc.vic.edu.au/_literature_253989/SJC_COVID-19_Safe_Plan_-_Edmund_Rice_Campus
Location
Peter Cannon Performing Arts Centre, St Joseph's College Edmund Rice Campus
135 Aprhrasia Street , (Parking & entry via Queens Road) , Newtown Vic 3220
Contact Details