IBSA Webinar: Designing for Learner Agency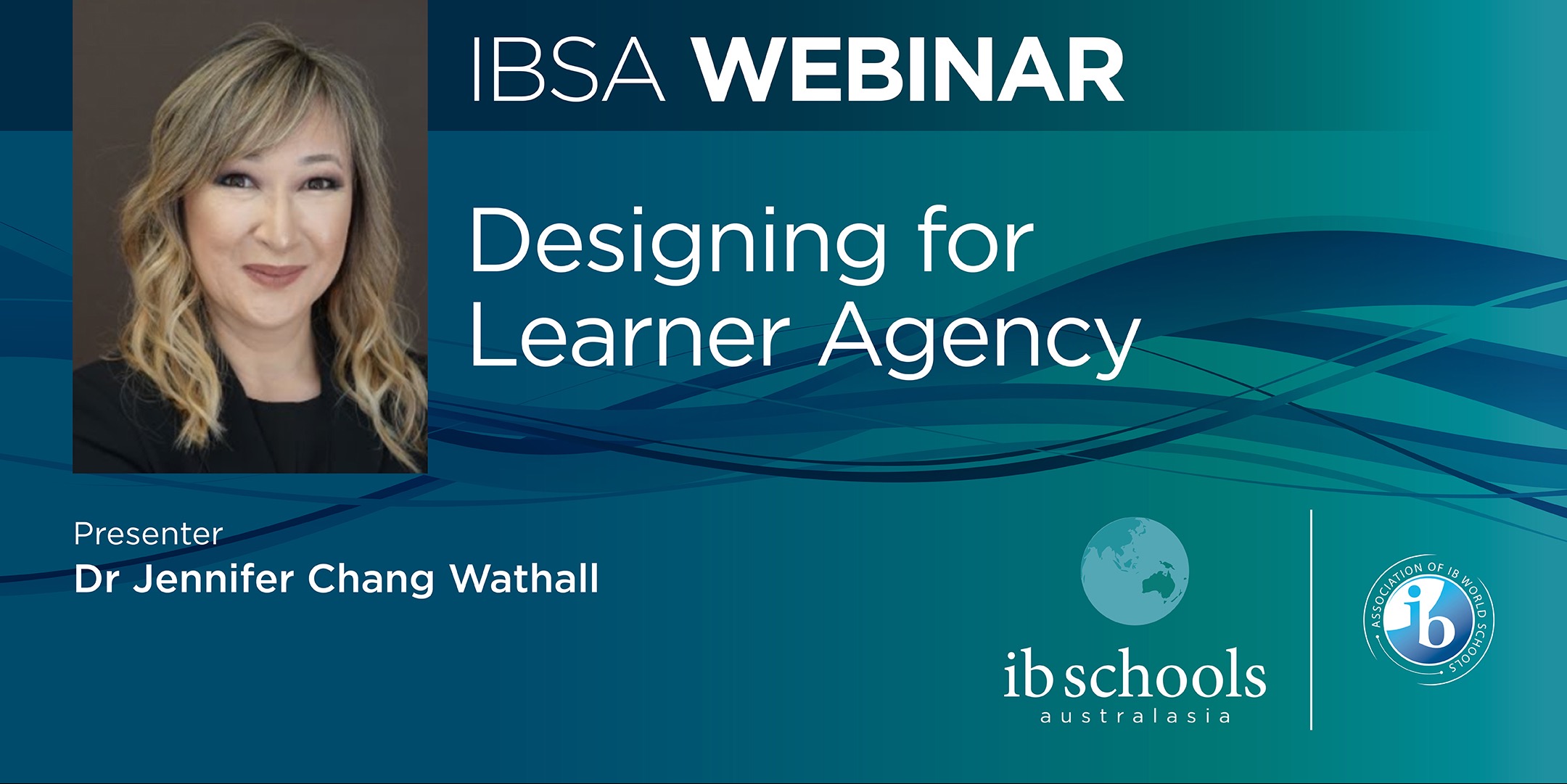 The first of our 2021 IBSA Webinars brings the expertise of Dr Jennifer Chang Wathall to our schools.
The following questions will guide our thinking:
Why do we want to design for learner agency?
What is learner agency and how do we empower our learners to take ownership and agency over their learning through the design thinking process?
How do we design curriculum and instruction to promote learner agency?
In this highly interactive, professional learning workshop, Educators will be encouraged to share their experiences to construct their own knowledge and understanding through small discussions and group work and have the opportunity to create practical artefacts for their context.
This session will adopt a social constructivist learning approach.
About the Presenter:
Dr Jennifer Chang Wathall
Jennifer is an author, educational consultant and part time instructor for The University of Hong Kong for the education faculty in the field of mathematics education. With over 25 years' experience in the education field, Jennifer has worked in several international schools in Hong Kong and New York. Based on her graduate studies in Educational Technology, Jennifer has designed numerous online courses that have reached thousands of educators from all over the world. Her research areas include blended learning methodologies and teaching for deep conceptual understanding.
In the international arena, she has presented numerous keynote addresses and workshops about effective eLearning practices, concept-based mathematics, and concept-based curriculum and instruction to Pre-K-12 educators. In her role as an independent consultant, Jennifer engages in long term partnerships to support the development of curriculum and instruction, which integrate effective eLearning practices and teaching based on deep conceptual understanding.
Member Schools (listed at https://ibaustralasia.org/schools) can also choose to pay by EFT. Please use the promotion code EFT at the checkout and an invoice will be issued to your school.
Individuals and those from non-member schools must complete their payment at the time of booking.
Location
Online event access details will be provided by the event organiser

Contact Details