Wyndham Inclusion Dinner :An Award and Fundraiser Night -TKT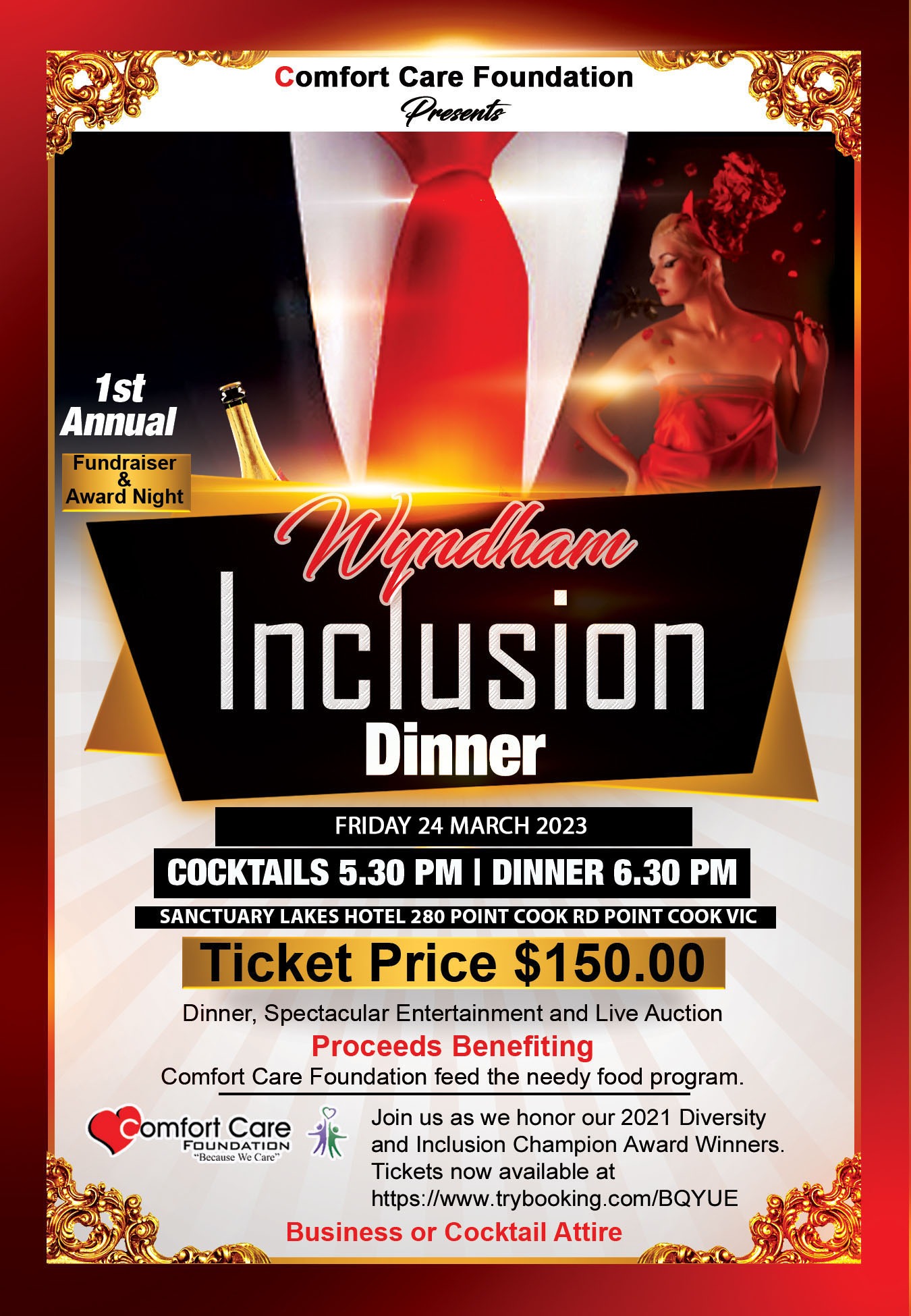 The Diversity & Inclusion dinner, hosted by Comfort Care Foundation, is an evening to bring community members together to celebrate diversity and the efforts that make Wyndham more inclusive.

Join us for an evening of cultural performances, networking, and an opportunity to share a meal with fellow diversity and inclusion advocates.

All proceeds from the Wyndham Inclusion Dinner support Comfort Care Foundation: "Feed the Needy" food program, purchase of a food delivery van.
Saturday 11 November 2023 5:30 PM - 11:00 PM (UTC+10)
Location
Sanctuary Lakes Hotel
280 Point Cook Rd, Point Cook VIC 3030
Contact Details