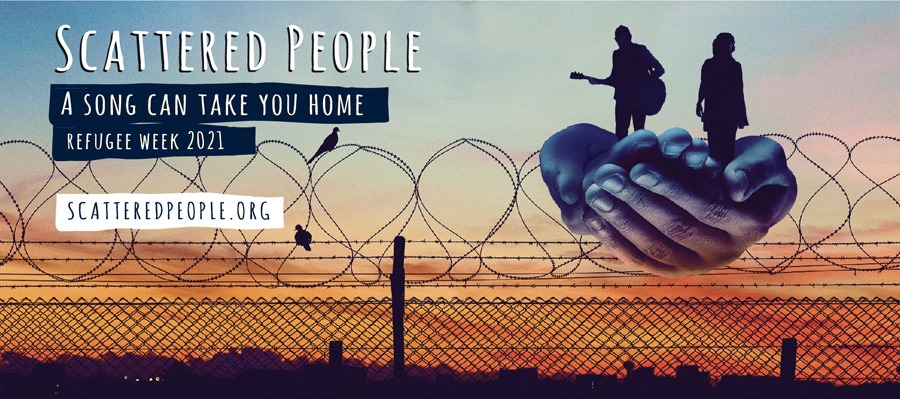 Wauchope Community Arts Council in collaboration with Mid North Coast Refugee Support Group will mark World Refugee Day on Sunday June 20 with an afternoon event at Wauchope Arts hall.

The fundraiser will feature a screening of 'Scattered People', a 58 minute documentary film produced by John and Lizzi Swatland, as well as live musical performances by local musicians Helen Mottee and Deb King.
The film outlines what happens when Australian musicians go into a Brisbane detention centre to share music. Here they meet two Iranian musicians, Mas and Saha, who sing on their three albums.
Missy Higgins, John Butler, Harry James Angus (The Cat Empire), Katie Noonan, Michael Franti, Archie Roach, Dan Sultan, and Robbie James talk about the power of music, its ability to break through barriers, unite people and create shared experiences.
The Scattered People project grew from spontaneous gatherings of concerned Australians and asylum seekers playing music together and has since become a powerful mode of expression of socially marginalised people within the community.
For more on the film go to www.scatteredpeoplefilm.org
Sunday June 20, 2021 - check-in from 1.30pm; film/music from 2pm
Tickets $20 (Please bring cash for afternoon tea and to help raise funds for refugee musicians.)
Afternoon tea will be available for purchase (tea, coffee, cupcakes, choctops & chocolates)
*audience limit (80) applies - ticketing updates will be posted to the Wauchope Arts
Facebook page
.