MCO -
Vivaldi's Four Seasons
Vivaldi would be totally astonished by the fame of his Four Seasons today.
As a priest working in an orphanage, most of his music was only heard by a small circle of people in Venice, and almost all of it was forgotten, lost or disregarded for nearly two centuries after his death.
The Four Seasons is not just well-known: it's one of the most exciting, colourful and innovative works from the Baroque era. Each concerto is accompanied by a sonnet, and the hallmarks of each Italian season, from birdsong in Spring to pesky flies in Summer, are imagined in amazingly vivid musical form.
This concert also includes a concerto by Corelli and the world premiere of celebrated Victoria composer Calvin Bowman's Daylesford Music, commissioned by residents of Daylesford.
Arcangelo Corelli Concerto Grosso in D major Op 6 no 4
Calvin Bowman Daylesford Music
Antonio Vivaldi The Four Seasons
This show will be presented with restrictions in compliance with the Forge Theatre and Arts Hub's COVIDSafe plan protecting the health of the audience, performers and theatre staff. Thank you for your cooperation.

Venue:

Forge Theatre - Auditorium

Performance Times:
Thursday 31 August, 7:30 pm
Duration:
TBA
Ticket Prices:
Full: $40
Concession: $35 (Seniors/Pensioners)
Group 8+: $35
Students: $30


Forge Friend: Full: $35 Concession: $30

A BFF membership card will be mailed to your postal address
The BFF discount promotion code to book your tickets online will be issued with your membership card.
Should you have any queries please telephone the Forge Theatre Monday to Friday, 10am to 4pm on 5152 1482.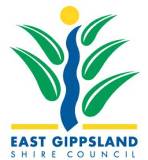 Contact: Forge Theatre and Arts Hub
Email: boxoffice@egipps.vic.gov.au
Telephone: 5152 1482