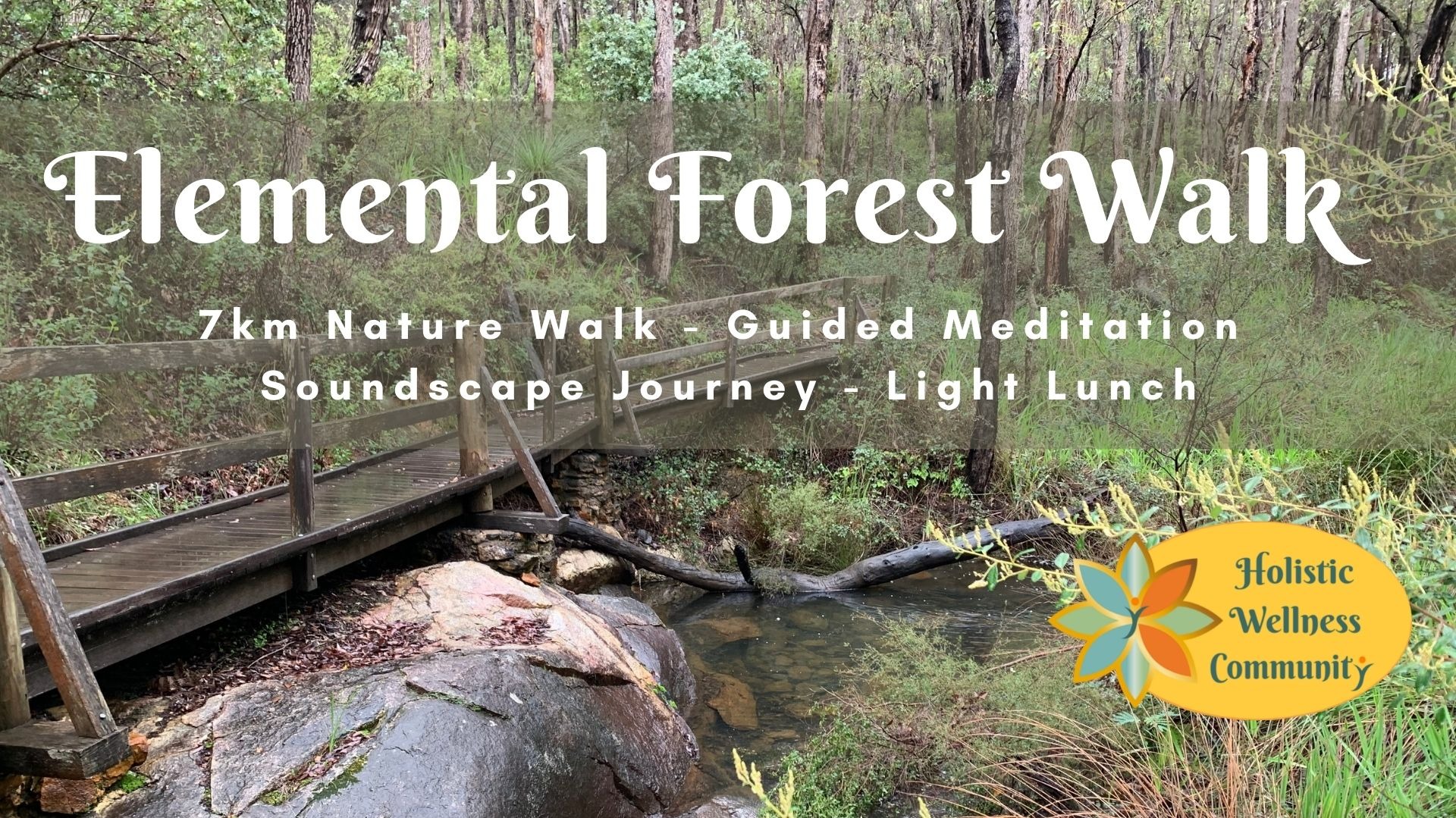 Ignite the wonder of your inner child and join us for an elemental walk in the wondrous Serpentine Forest. Be guided as you are invited to consciously connect with nature and your senses.
We will come together in picturesque clearings, enjoying light refreshments, using our senses and being guided on a meditative journey where we will settle deep into our bodies and connect with mother earth... taking this beautiful opportunity to reset and re-connect.
A reasonable level of fitness is required for this 7 km, category 4 hike along Kitty's Gorge.
Please bring along a backpack with a water bottle (2 litres is recommended), sturdy footwear for walking, a hat, a small blanket or towel to lay or sit on during the meditation and a rain jacket in case of drizzle. A hiking stick is recommended for those who are not used to walking inclines and descents.
Meet opposite the cemetery; Atkins Street, Jarrahdale where we will commence our walk towards Serpentine Falls. Upon completion of the walk, you will be driven back to your vehicle in Jarrahdale. This is an all-weather event.
Exchange $66 including GST. Please book via the link.
We are looking forward to holding you in this space of nurture and connection.
With much love,
Michelle & Carolyne xx
Location
Serpentine Forest

Contact Details