Frankston High School presents Matilda the Musical!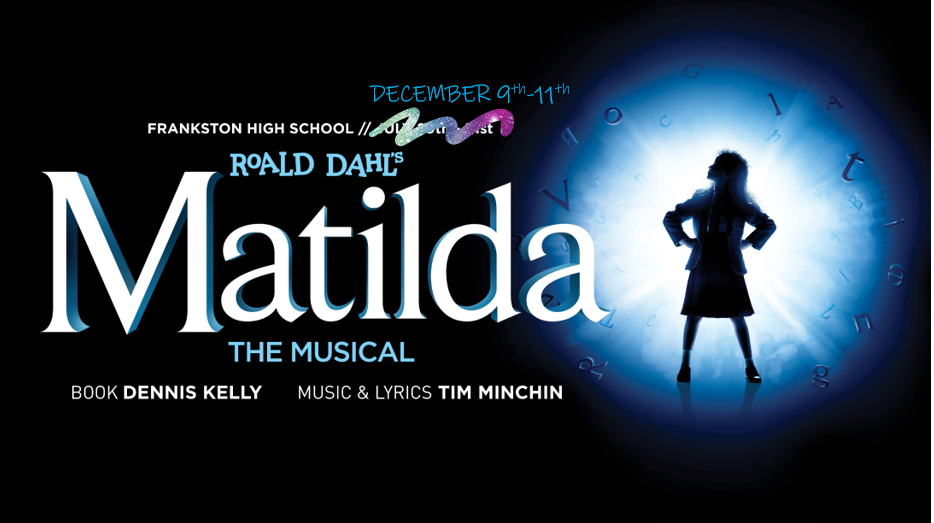 Frankston High School FINALLY proudly presents Roald Dahl's 'Matilda the Musical'! Our school community is thrilled, AT LAST, to welcome audiences to the FHS Performing Arts Theatre. Food and refreshments available!
***IMPORTANT NOTE REGARDING COVID VACCINATION REQUIREMENTS***
Visitors aged 16+ attending any event or activity inside a school building including, but not limited to tours, graduations, kindergarten transition, whole of school events are required to show evidence of vaccination.
Location
Frankston High School Performing Arts Theatre (7-10 Campus)
97 Foot St, Frankston Victoria 3199
Contact Details