Writing Family History & Memoir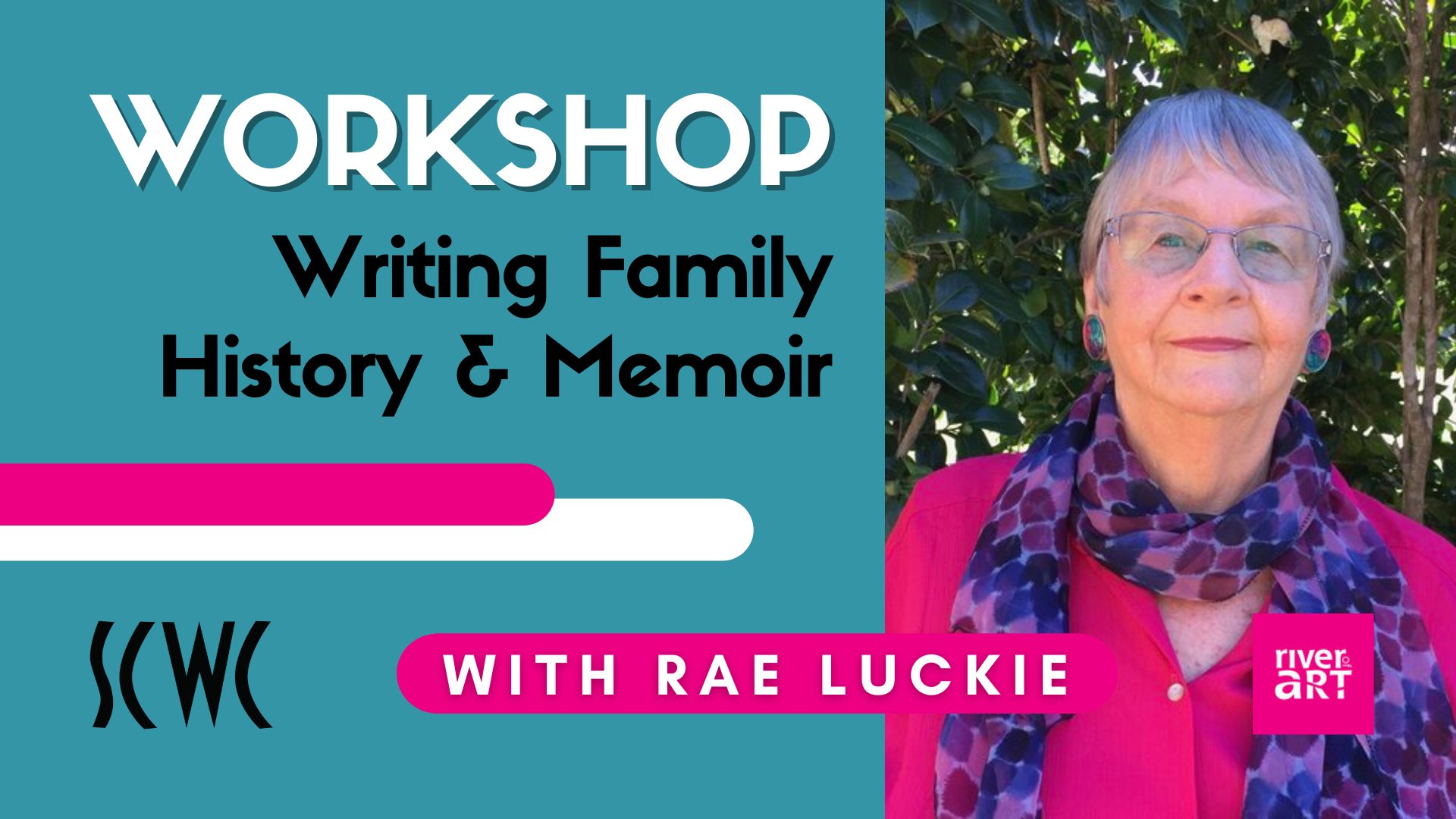 Family histories can be presented in many ways—it depends on your interests, your intended audience, the research you have undertaken and the resources you have discovered. The research is part detective work, the writing is about how to assemble the pieces of the puzzle.
This workshop will provide examples of how others have approached the task—from writing about dynasties, writing memoir or biography—or leaping to historical fiction. You will find a way to overcome the terror of the blank page; enhance your writing about people and places; and explore the delights, perils and pitfalls of publishing family stories.
Included in the ticket price is an onsite lunch catered by Lincoln Downs Resort.
To book the other SCWC River of Arts Workshop - Lyrical, Narrative & Dramatic Poetry with Julie Janson - please click here.
PLEASE BRING:
smooth writing paper and free flowing pens (preferably with a wide barrel)
coloured pencils or textas
a photograph that includes a person (younger self/relative/ancestor) you would like to write about
a photograph of a place you would like to write about—the place must have a tree in the background or foreground.
WORKSHOP FACILITATOR
Rae Luckie is a freelance mentor and editor who specialises in life writing (narrative non-fiction) and historical fiction—she also mentors for the Australian Society of Authors.
This workshop is created in facilitation between the South Coast Writers Centre and the River of Art Festival.
ACCOMMODATION DISCOUNT
If you choose to book a stay at Lincoln Downs Resort (where the workshop is being hosted) during the festival period of 17-26 September, you can use the promo code 'RIVER' to access 15% off the best available rates on accommodation at Lincoln Downs Resort.
Location
Lincoln Downs Resort
11683 Princes Hwy, North Batemans Bay NSW 2536