The Annual Rex Threlfo Toast 2021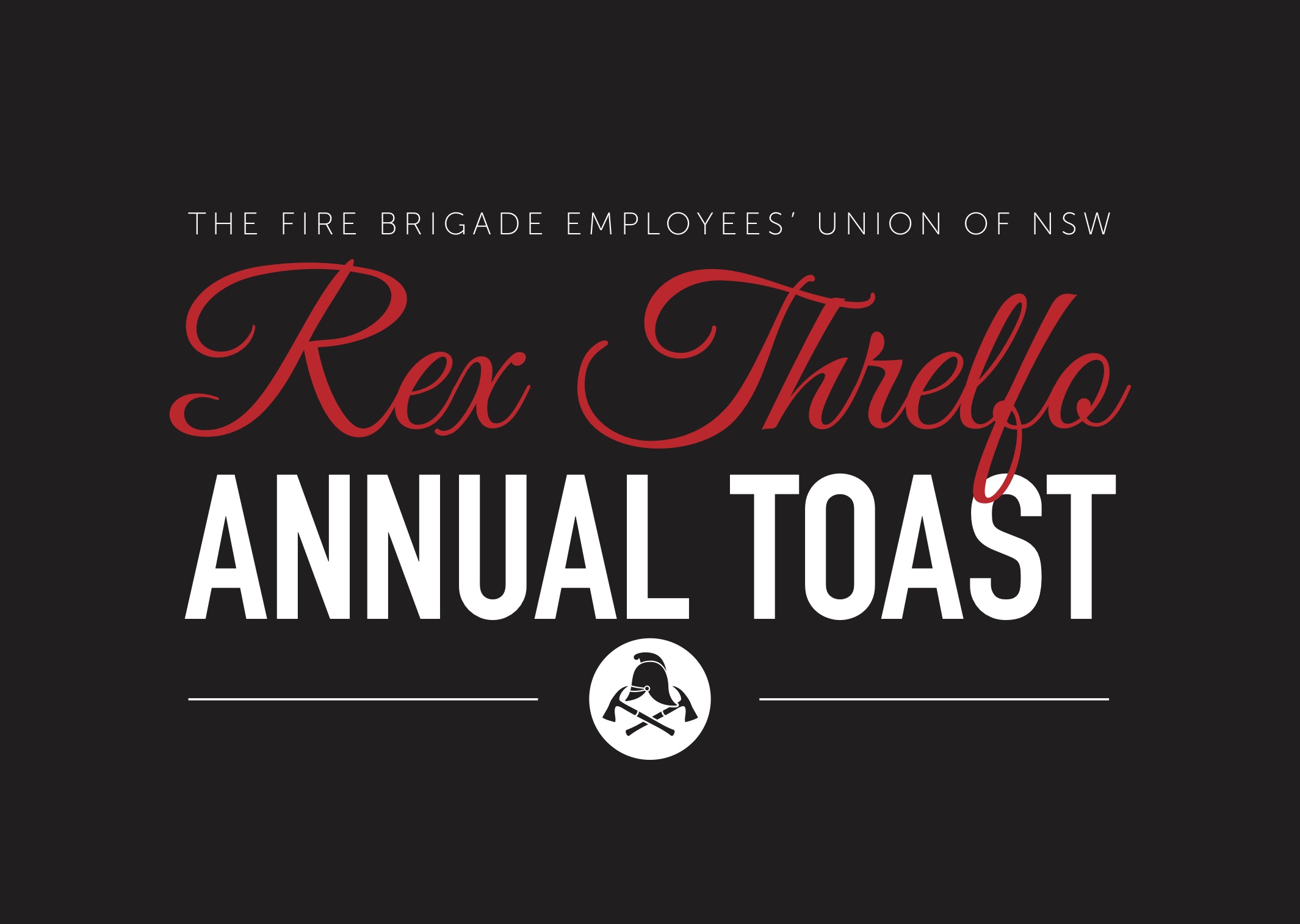 Join members on December 9th for our social event the Fire Brigade Employees' Union Rex Threlfo Annual Toast.

Each year we come together and celebrate our newly retired members. This year we are also inviting our new recruits as our special guests.

In its sixth year, The Rex, as it is fondly known, is an afternoon short on speeches and big on comradery.

Ticket prices include drinks and canapés.
Location
Dockside Darling Harbour
Balcony Level, Cockle Bay Wharf, DARLING PARK NSW 2000