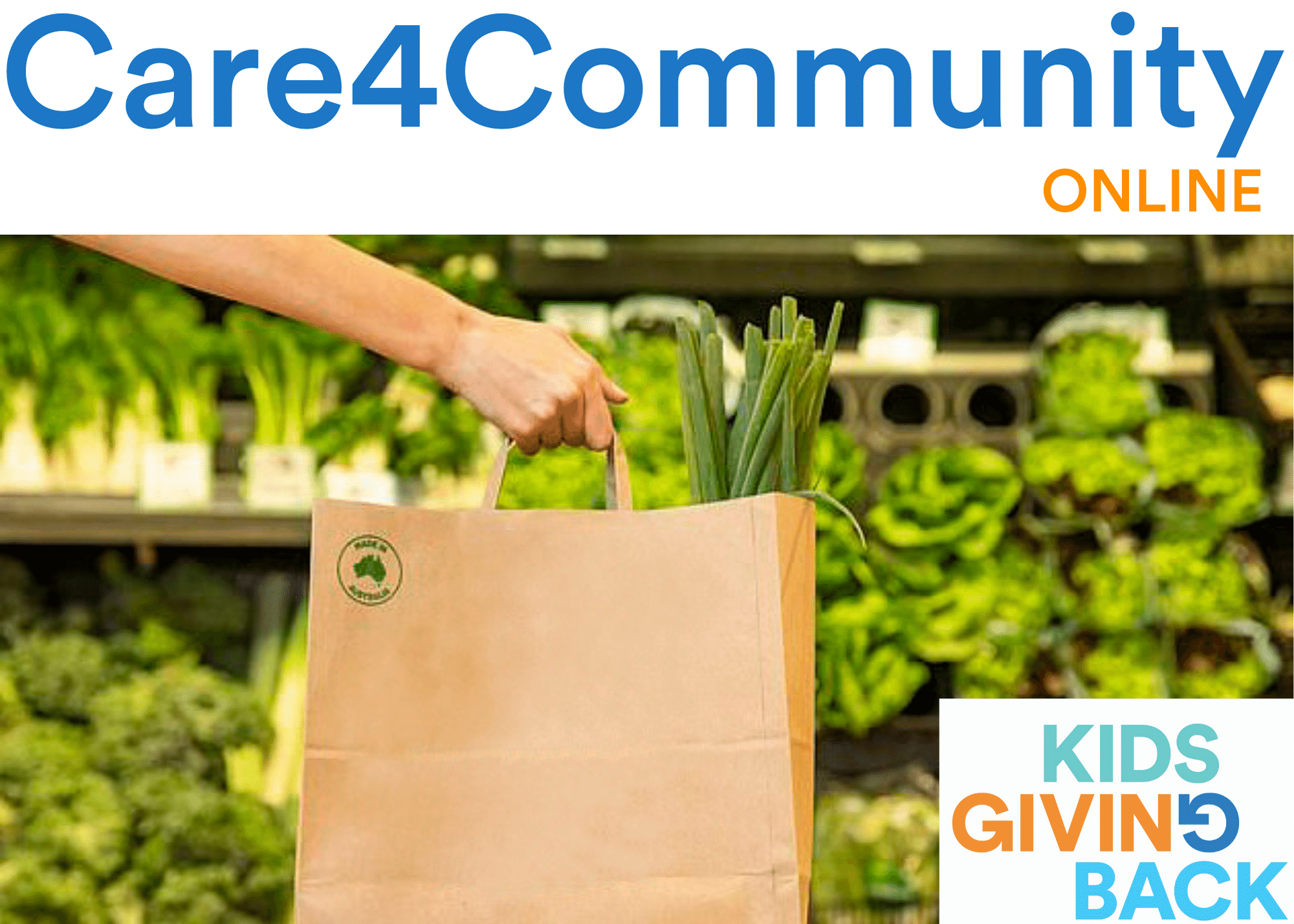 Shop online for essential items for someone
experiencing difficult times in lockdown
Care4Community is a simple way for families and children to "give back" to those in need in our community during the current lockdown.
Simply register and we'll be in touch with the details from one of our Charity Partners, and give you a list of essential items needed for their client.


The cost of an online shop will be capped between $35 - $40


Kids Giving Back is working with charities to identify needs of organisations and individuals. We have a range of groups with specific requirements from organisations such as Mission Australia, Tierney House, Vincentian, Mission Beat, The Hub, The Settlement plus more.


When you register with us we will provide a list of items requested and details of the location so you can schedule an online delivery to the recipient.
An example of items needed might be: Long life milk, WeetBix, Pasta, Tinned food etc.
Ideally you should complete these deliveries within 1 week of receiving your delivery details.


DONATION REQUEST 

Kids Giving Back does not receive government funding and relies on running programs and donations to fund our Not-for-Profit organisation. Due to COVID we are unable to run programs, so we therefore have created this opportunity to help those in need during these difficult times. As you may appreciate, a great amount of time is spent liaising with our Charity Partners and dividing the essential shopping lists between our participants so it is not too costly. To continue running our programs, we'd really appreciate a donation of $5 or more. Thank you!

Once registered, we will contact you with more details regarding your online food shop :)
Following registration, should your circumstances change, please email Andi, our Program Support Co-ordinator: andi@kidsgivingback.org

Please IGNORE SESSION DATES