Inspiring Women in Science & Health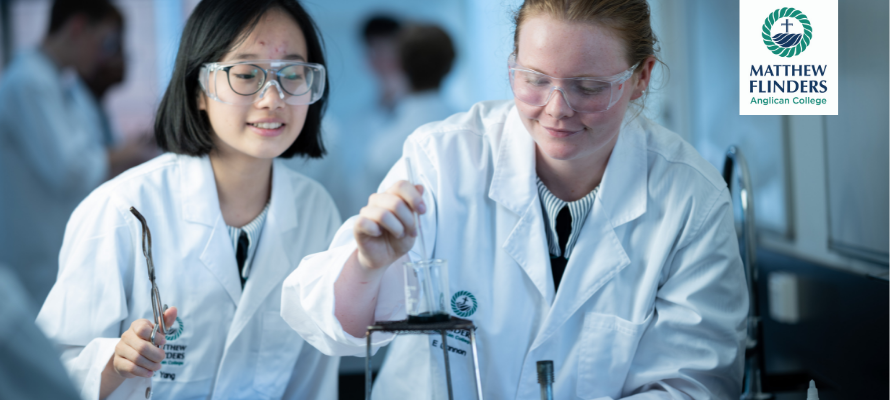 Flinders invites teachers and senior students to our inaugural 'Inspiring Women in Science and Health' community seminar.

Leading researchers from the University of Queensland will share their cutting-edge science and health research.

Our seminar concludes with a panel comprising researchers and doctoral students who will explore strategies that promote young women's' engagement and future careers in science and health research.
DR TAYLOR DICK
Taylor is a Lecturer in The School of Biomedical Sciences. She was awarded her PhD in 2016 from Simon Fraser University (Vancouver, Canada). Her PhD research, in partnership with the Concord Field Station at Harvard University, focused on developing an experimental and modelling framework to predict in vivo motor function using advanced image-driven Hill-type muscle models. Following this, she completed a Postdoctoral Fellowship in the Joint Department of Biomedical Engineering at The University of North Carolina where her research focused on understanding the muscle-level effects of wearable robotic exoskeletons, and developing imaging protocols to provide biological insight for designing robotic devices capable of navigating uneven and unpredictable terrain. Taylor is passionate about providing opportunities for young girls to engage in STEM and promoting the cross-pollination between the human and comparative biomechanics fields. She is winner of the International Society of Biomechanics Jacqueline Perry Emerging Female Scientist Award (2021) and the University of Queensland, Faculty of Medicine Rising Star of the Year Award Commendation (2020)
PROFESSOR HELEN TRUBY
Professor Truby's research career has been informed by her clinical practice in nutrition science and dietetics. She trained as a paediatric dietitian at the Royal Children's Hospital, Melbourne and completed her PhD at the University of Melbourne in 1999. She gained international experience in education and research at the University of Surrey, UK, where she coordinated the dietetics program, led the first evaluation in simulated practice and managed several large clinical trials. Professor Truby returned to Australia in 2006 and spent a couple of years at the Children's Nutrition Research Centre at Herston before being appointed to the Chair of Nutrition and Dietetics at Monash University and the inaugural head of department. In 2020, she returned to Queensland to become the Discipline lead for the Nutrition and Dietetics program at UQ. Professor Truby is the Chair of the Australian Academy of Science National Committee for Nutrition. This committee is focused on the implementation of the Decadal Plan for the Science of Nutrition.
ASSOCIATE PROFESSOR JOSEPHINE BOWLES
Josephine did a PhD in medical parasitology before moving into the fields of developmental biology and reproductive biology. Her postdoctoral work was done at the Institute for Molecular Bioscience, UQ; she studied mammalian sex determination (how we become male or female) and the biology of the Sox gene family. As a senior postdoc she began to focus on germ cells (the cells that ultimately become sperm or eggs) and in 2016 she moved her team into the School of Biomedical Sciences, UQ. She was promoted to Associate Professor in 2018.
DR ALICE TWOMEY
Alice is a multidisciplinary Postdoctoral Research Fellow in Catherine Lovelock's Lab who models vegetation-flow interactions within wetland areas including mangroves, saltmarsh and seagrass. Her research interests include identifying restoration opportunities for coastal ecosystems based on their blue carbon potential and role as nature-based solutions for coastal protection. She recently completed her PhD in Environmental Engineering at the University of Queensland, combining the fields of Marine Ecology and Coastal Engineering.
DR EMMA BECKMAN
Dr Beckman is a Teaching and Research academic at the University of Queensland. Emma is passionate about engaging in research to improve the lives of people with disabilities through sport. Following a master's degree in Adapted physical activity in Belgium and the Czech Republic, Emma completed her PhD in strength assessment for classification in Para Sport. She is currently a co-investigator in the UQ IPC Classification Research Partnership, and an internationally accredited classifier in Para Athletics.Dr Beckman is passionate about teaching the next generation of exercise physiologists and sport scientists and has a keen interest in Inter-professional education and practice. She is on the board of Directors for Exercise and Sport Science Australia (ESSA) and is committed to helping shape the future of exercise and sport science both nationally and globally.
Location
Flinders Performance Centre, Sunshine Coast
Stringybark Road, Buderim Qld 4556