Issues of identity and multiculturalism - Reschedule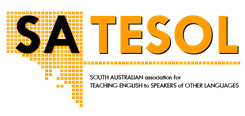 Rescheduled.
A live and interactive presentation of online portraits and education resources available for students of all ages and backgrounds.
Join in this special Zoom event as the National Portrait Gallery showcases their fabulous online collection and educational resources. Connecting through Zoom, they will explore a range of portraits that explore the theme of multiculturalism and identity, with discussion on how these can be used in class and especially in a TESOL context.
Location
Online event access details will be provided by the event organiser