Online sales close at 4:00pm on the day of screening. Door sales ( if seats remain available) commence in the foyer at 5:30pm.
Unseen Cinema - THE TOLL - (MA) 82mins UK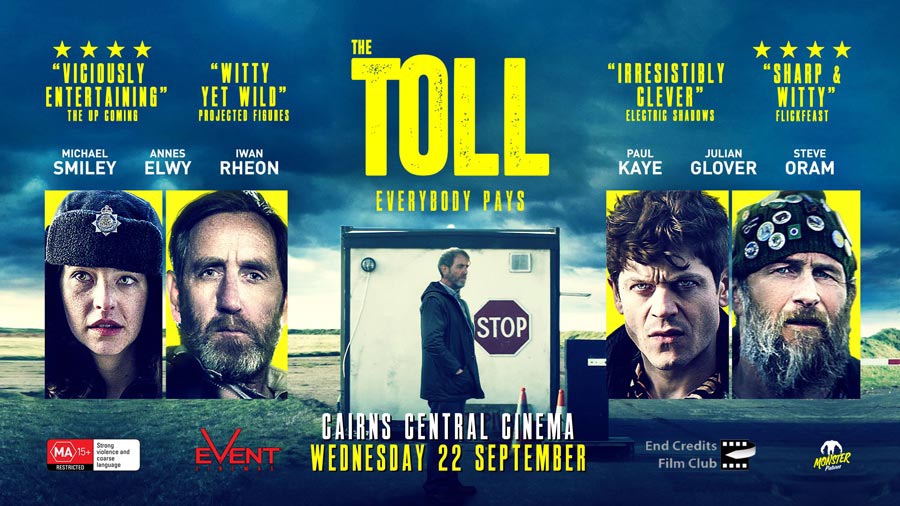 WILDER WEDNESDAY

BRENDAN works solo shifts in the quietest toll booth in Wales, hiding from a criminal past where nobody would ever look. When he finally gets rumbled, word of his whereabouts gets out and his enemies head west for revenge. Meanwhile, local traffic cop CATRIN's investigation into a simple robbery finds her heading for the booth at exactly the wrong time.

A snappy, comedic, western Welsh crime movie that hits the ground running and doesn't ease off the gas until the credits.
Location
EVENT CAIRNS CENTRAL CINEMAS
Cairns Central Shopping Centre, McLeod St, Cairns Queensland 4870
Contact Details