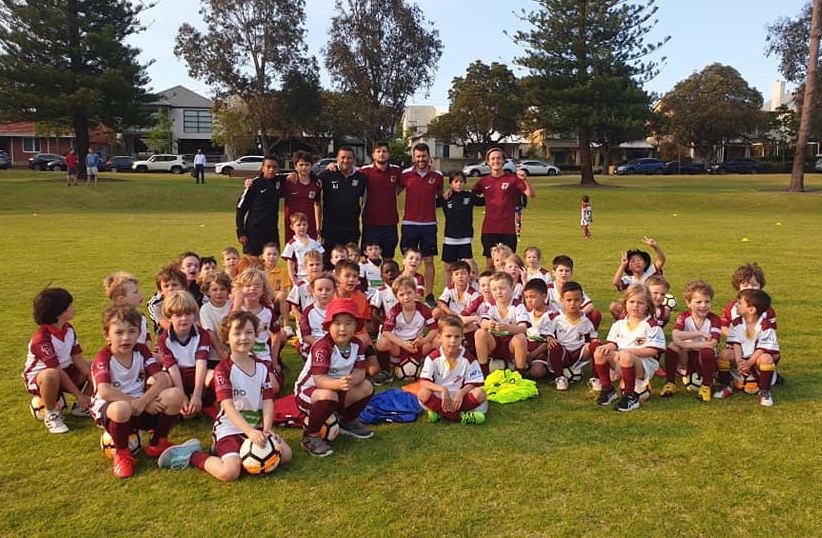 | | |
| --- | --- |
| Dates: | Thursday afternoons from 14 Oct to 16 Dec 2021 (10 Weeks) |
| Time: | 4.00pm - 4:45pm |
| Who: | Girls and Boys aged between 3 and 7 years |
| Venue: | Rosalie Park |
| Cost: | $200 |
Subiaco AFC is pleased to invite you to join our SubiRoos Program for Term 3 2021.
SubiRoos introduces young players between the ages of 3 and 7 years to the game of soccer. The program is designed to assist them in developing essential motor skills, co-ordination and confidence in a safe and non-competitive environment.
As well as teaching the fundamentals of the game, SubiRoos promotes teamwork, social interaction and physical well-being. Importantly, SubiRoos provides children a pathway to progress into Club soccer with one of Perth's largest junior clubs, with minimal disruption and stress. Giving them a strong foundation in the early years will assist in the development of a life long love of the game.
We encourage parents to support their children and join in the sessions.
The program is run by Professor Adi Juric, Technical Director and Head of Youth Development at Subiaco AFC, and Branko Jelic, Assistant Technical Director.
Girls and boys are most welcome
Players should wear shin guards and bring plenty water
Please arrive 5-10mins before session start