SEE YOUR NAME AT THE GAME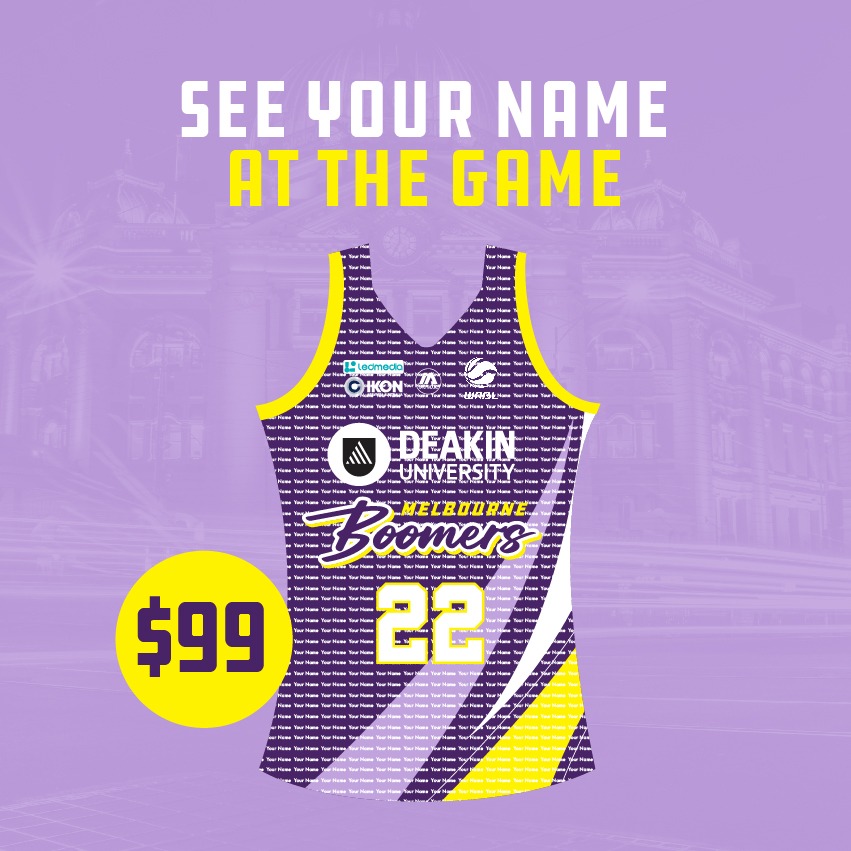 Ever wanted to see your name on a Boomers singlet? Now's the time.

Next year we'll be playing a game with hundreds of Boomers fans on our singlet - how cool is that!

For just $99 you'll have your name displayed on the Boomers playing singlet for a round in 2022, PLUS you'll get a replica singlet to wear, show off, and support the team!