Rest and relaxation weekend meditation retreat.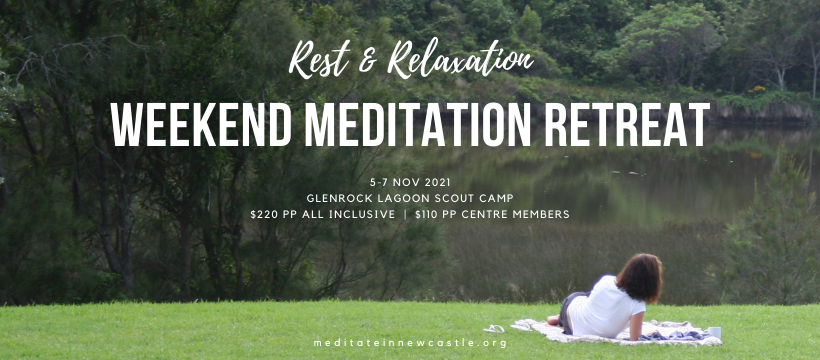 The retreat conditions at Glenrock Lagoon Scout Camp provide a perfect opportunity to relax, unwind & enjoy the peace of meditation. During the retreat, Resident Kadam Teacher Mick Marcon will explain the basics of meditation practice. Mick will guide each of the eight sessions over the weekend starting with an introduction on the Friday night. All accommodation and vegetarian meals are included. Double Vaccination is a requirement of entry.
Everybody is welcome!
Friday 5 November 2021 4:00 PM - Sunday 7 November 2021 1:30 PM (UTC+11)
Location
Glenrock Lagoon Scout Camp
Scout camp road (off Burwood Road), Whitebridge NSW 2290